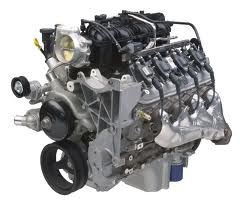 The Chevrolet Impala 3.8-liter engines that we are now selling have been acquired through our national partnerships with automotive dismantling companies
Tampa, FL (PRWEB) July 12, 2015
The series II motor blocks introduced by General Motors for its sedan vehicle division in the early 1990s are now available to buy online courtesy of the Powertrain Guys company. An acquisition of used Chevy Impala 3.8L engines has been completed to offer inventory nationally. More information about the inventory can be found at http://powertrainguys.com/chevy-impala-3-8-engine.
The builds in stock are now split between the regular 3800 series and the interceptor 231 models. Both the consumer and police market will be covered with the preowned V6 Impala editions that are now available for sale. Testing has been performed to ensure that exterior conditions and OEM parts meet PTG standards prior to distribution.
"The Chevrolet Impala 3.8-liter engines that we are now selling have been acquired through our national partnerships with automotive dismantling companies," said one Powertrain Guys source.
The used condition Impala 3.8 engine inventory that can now be ordered for the remainder of this year will be shipped with better warranty terms. Since standard practices in the auto industry require a minimum of 90-days of coverage, the PTG company has extended its OEM parts protection for a term of two years after consumer purchases.
"The V6 and V8 units that are in our GM inventory are shipped with a revised coverage plan that is already figured into the selling price of each model," said the source.
The customer service department at the PTG company is now available to process orders seven days a week in the U.S. Consumers now have the option to use the e-commerce system on the company website or to call customer support at 1-866-320-1065.
About PowertrainGuys.com
The PowertrainGuys.com company is now one of the largest web resources to find motors, gearboxes and other essential components for popular motor vehicles. The company inventory is now displayed to consumers who shop online including full pricing. The PowertrainGuys.com company provides rapid order processing and warranty plans to each consumer ordering components.