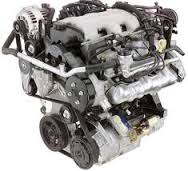 The GM motor vehicle engine inventory that we're promoting online is purchased through our trusted resources to deliver low mileage builds to the public
Boston, MA (PRWEB) January 31, 2014
The Impala vehicle brand in the Chevrolet family still remains as one of the top motor vehicles for the GM company. The Got Engines company is now selling used condition Chevy Impala engine inventory online. This company is attaching a web sales discount at http://www.gotengines.com/chevrolet/rebuilt-chevy-engines.html.
The Impala motors that have been acquired through outside sources this year have helped to create the new discount levels available. The classic 5.7 LT1 builds were included in mid 2013 as the first installment of the largest V8 series. The new supply arrangements this year has added the 3.4, 3.5 and larger 3.8 series motors in the available Got Engines Chevy inventory for sale.
The web sales discounts that are applied for all Impala motors for sale online is one part of 2014 price changes now promoted. Both the V6 and V8 blocks in the Chevy inventory online have received new pricing for this year. These changes also apply to any orders that are processed by company support agents by phone at 1-866-320-1065.
"The GM motor vehicle engine inventory that we're promoting online is purchased through our trusted resources to deliver low mileage builds to the public," said one source from the GotEngines.com company.
The Got Engines company has established its website online to deliver full pricing details for all engines in stock this year. A better search platform is now offered to the public when looking up available engines available for distribution. This online system is now updated to include the Impala builds discounted for sale.
"All buyers of engine replacements who are using our website can choose to locate price data, warranty information or shipment details through our research platform," said the source.
The GotEngines.com company is planning future additions to its GM inventory for V6 and V8 builds online this year. These changes to the motors for sale online are expected for announcement on the company homepage. Changes to other automaker inventory marketed online are also in the planning stages for this year.
About GotEngines.com
The GotEngines.com company is one online resource to locate discounted motor vehicle engines for most automaker brands. This company provides direct access to its warehouse online through a research tool added in 2013. The GotEngines.com company website offers information, warranty details and accurate pricing for all units distributed inside the U.S. The company support agents continues to provide phone support and online contact solutions for engine buyers. Different types of automobile engines are included on a monthly basis to expand all of the purchase options for U.S. buyers.