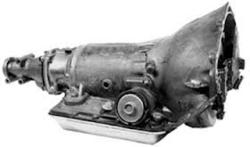 The Muncie M20, M21, NV1500, NV3500 and Tremtec series are now accessible thanks to the new partnerships.
Austin, TX (PRWEB) July 05, 2013
The GotTransmissions.com company has increased its distribution partners this year and is able to expand its U.S. reach for used Chevy manual transmission inventory. The company units can be searched at http://www.gottransmissions.com/chevy-transmissions.html online.
The retail industry for automotive parts can be limited based on vehicle year and production runs. Consumers with vehicles older than 10 years could have difficulty finding internal parts like engines and transmissions from some sellers.
The new supply partnerships has created better supply of manual units that have been produced by authorized GM engineering partners since the 1970s. The Muncie M20, M21, NV1500, NV3500 and Tremtec series are now accessible thanks to the new partnerships.
The company inventory includes these units in preowned condition and shipments are now made on a national level. To celebrate the national shipments, a removal of freight fees for manual and automatic transmission inventory is now in place for all processed sales.
"We specialize in preowned transmissions for automatic and manual builds," a warehouse rep from the GotEngines.com said. Auto parts distribution for new parts is generally controlled by wholesalers and dealers with exclusive contracts. Buyers researching junkyards or secondary sources to locate units without high mileage could be confronted with more than one difficulty.
"Supply companies now building the inventory for sale have increased the inventory numbers of vintage transmissions this year," the rep added.
The Chevrolet manual gearboxes that are now listed online go through more than one testing routine to establish a higher quality of inventory. These improved testing measures apply to the complete Got Engines inventory that can be searched online or accessed through the company toll-free ordering center. The nationwide shipping that is now available for no charge will remain in effect through the end of the fiscal year.
Both manual and automatic transmissions inventory now includes the base level warranties that were announced earlier in 2013. Parts protection is one of the most valuable components of a longer lasting transmission. The included policy coverage for each processed order is offered to expand the assurance for Chevy vehicle owners or mechanics when switching out gearboxes with higher mileage or excessive wear patterns.
About GotTransmissions.com
The GotTransmissions.com company distributes its inventory for sale on a national level to provide vehicle owners and mechanics with quality replacement gearboxes from U.S. automakers. Distribution arrangements have increased this year to supply more states with shipment options for customers. A low price schedule is used by this company in combination with its features on the company website to attract buyers searching for discounted pricing. The GotTransmissions.com company features more than 1000 detailed automotive pages that help educate buyers prior to sale completion.