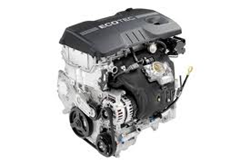 The Vortec series remains popular for the Chevy and GMC van editions that most consumers are familiar with in North America
Evansville, Indiana (PRWEB) November 07, 2013
Chevrolet vehicles that are sold in the U.S. feature luxury, performance, pickup truck and van editions. Replacing motors in these vehicles can now be an easier process thanks to the sale pricing that is now set in place at the Got Engines company. This company is offering its Chevy minivan engines in used condition at http://www.gotengines.com/chevrolet/rebuilt-chevy-engines.html.
The Chevy Astro van, Express 1500, Express 2500 and conversion vans have been in use in the U.S. for decades. These vehicles feature one of the most consistent installations of engines found in a modern vehicle manufacturer.
A large percentage of gasoline engines have been used in these units as well as the diesel counterparts. The Got Engines listings of van engines now online include the smaller minivan designs.
"The Vortec series remains popular for the Chevy and GMC van editions that most consumers are familiar with in North America," a GotEngines.com company source said.
Van owners who are seeking a replacement motor through a service center or mechanic could pay a higher price depending on the discount sources that are used.
The GotEngines.com minivan units that are now for sale online feature a one-time special value price that is expected to boost the V6 and V8 sales of van engines that this company processes for the remainder of this year.
"The series of warranties that we're now placing with the Chevy series of engines that we help distribute in North America are created to protect the majority of working parts on each engine from damage or deterioration," the source included.
The Got Engines website now features the Chevy units that are for sale inside of the company inventory. Additions are now made daily to this inventory as well as deletions from the company inventory.
The announced sale price structures and other buyer incentives that are paired with each sale can be accessed directly using the research tools provided to buyers online.
About GotEngines.com
The GotEngines.com company retails used replacement engines in the auto industry to help supply the public with an affordable replacement option. The motors that are sourced by this company arrive from distribution partners in the U.S. that are providing low mileage editions for customer replacements. The GotEngines.com company website features innovative research tools that are easily accessible to the public when researching any type of motor used in vintage and newer edition vehicles. The national number now in use for customer service purposes is designed to make company staff more accessible to the buying public.