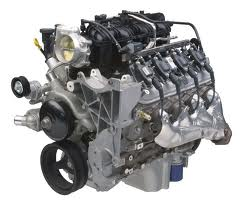 The 4-cylinder blocks found inside of the S10 helped to market the light-duty truck series to consumers who appreciated power and good fuel economy
Oklahoma City, OK (PRWEB) April 16, 2015
The Chevrolet S10 pickup truck was sold with the Iron Duke motor platform created at the General Motors company from 1987 to 1993 in the United States. Support for used edition versions of this engine type is now provided by the PreownedEngines.com company. There are now Chevy S10 2.5L engines on sale for purchasers at http://preownedengines.com/chevy-s10-2-5l-engine.
The TBI 4-cylinder blocks that are made available for retail sale this year include the L38 and LN8 RPO codes. These two versions are the most common builds requested by used automotive parts buyers who are unable to find a preowned Iron Duke motor in their hometown. The fuel-injected units that are now in stock are shipped in complete condition to any U.S. address.
"The 4-cylinder blocks found inside of the S10 helped to market the light-duty truck series to consumers who appreciated power and good fuel economy," one PreownedEngines.com source said.
The support for the now terminated S10 vehicle platform at the Preowned Engines company is part of a greater push to increase inventory of vintage car and truck motors. Starting with the GM company, inventory has been added this month that will fit into a majority of late 1980s and early 1990s vehicle brands.
"The throttle-body injected motors that are now for sale through our web portal have been evaluated and certified for condition to aid used engine buyers," said the source.
The Preowned Engines company is now taking orders for its used S10 truck engines that are now in stock. Orders can now be placed by the toll-free number at 1-866-320-1065 or through the e-commerce checkout that is now provided straight on the company homepage.
About PreownedEngines.com
The PreownedEngines.com company is one of the sources in the U.S. that helps people locate used condition vehicle motors for sale pricing on the Internet. The company has upgraded its portal to feature more JDM and imported car motors in 2015. The PreownedEngines.com company provides easy methods of contact through its customer service portal and now features a toll-free access number for orders or motor block questions by consumers.