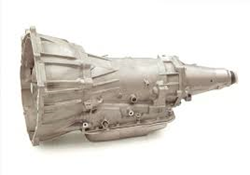 The 2500 series truck gearboxes that we're now selling for lowered prices are part of our GM inventory changes that are now complete
Rockford, IL (PRWEB) March 22, 2014
Gearbox sales on the Internet have helped one company to establish its presence in the U.S. since 2007. The Got Transmissions company specializes in selling used GM units to the public and is now lowering its Chevy Silverado 2500 used transmissions pricing online at http://gottransmissions.com/chevy-transmissions.html.
The price drop for the units now for sale include the 4L80E units as well as Allison brands that have been used with the Vortec motor combinations in modern GM trucks. The lowered prices are meant to showcase better discounts received from actual suppliers to assist purchasers with finding affordable units.
"The 2500 series truck gearboxes that we're now selling for lowered prices are part of our GM inventory changes that are now complete," said one GotTransmissions.com company source.
The sale prices that are now in place for the automatic and stick shift editions for GM trucks are related to the policy changes for shipping that were announced earlier in the year. All domestic orders that are placed through the Internet or by telephone now qualify for a free shipping incentive that is locked in place for this year.
"The incentives that we're providing for all purchasers of our inventory are making it easier to save money when buying replacement transmissions," said the source.
The GotTransmissions.com company inventory that is now marketed for lower pricing can be found when using the updated search tool that is established on the company homepage. All searches that are conducted through this system reveal the in stock sale prices and the terms of warranty for each gearbox shipping in the U.S.
About GotTransmissions.com
The GotTransmissions.com company remains a trusted independent source for locating automotive parts in used condition on the Internet. This company compiles a listing of suppliers offering affordable transmissions into its warehouse inventory. The GotTransmissions.com company website now serves as a main source of contact for consumers who are starting to review American or foreign brand gearbox assemblies for price and quality. The price tools that are currently featured help remove additional offline research to locate the lowest sticker pricing for a replacement vehicle transmission.