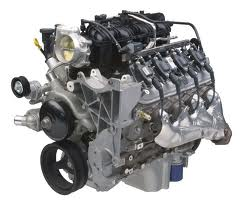 The Chevy Tahoe brand is one of the strongest competitors that GM has in the global market and the motors inside these vehicles are well known for performance
Atlanta, GA (PRWEB) June 22, 2014
Tahoe brands of vehicles in the Chevrolet division of General Motors continue to provide V8 power to meet the demands of SUV owners who buy vehicles in the U.S. The gotengines.com company is now lowering its used Chevy Tahoe 5.3L Vortec engine prices as a cost saving measure for purchasers online.
The 5300 Vortec blocks that are now in place for sale are genuine units that have been purchased through different divisions in the second hand automotive market this year. The 5.3 V8 displacement is the entry-level motor used in the Tahoe and is one of the top requested motors by consumers who replace auto engines.
"The Chevy Tahoe brand is one of the strongest competitors that GM has in the global market and the motors inside these vehicles are well known for performance," said a GotEngines.com company rep.
The Vortec platform is one of the newest arrivals in the preowned company inventory at the GotEngines.com website. These units now feature motors built from 1986 to the current year. As a bonus to consumers buying used Chevy engines online, a new warranty policy is currently available with each order.
"We're now one of the only second hand automobile engine distributors supplying a 36-month warranty at zero costs to consumers who purchase from our inventory," added the rep.
The Got Engines company has developed more exclusive partners in the industry this year and has increased the size of its virtual warehouse searchable on the website. A direct finder for reviewing company price markdowns is now installed for the public to use that includes used 5300 V8 Vortec engines.
About GotEngines.com
The GotEngines.com company has updated all of the content consumers can review for engine pricing on the company website this year. New contracts have been added to the company supply chain to increase the used automotive engines inventory available for retail purchase. The GotEngines.com company supplies immediate warranty information and shipping data for every consumer who is evaluating quality and other details about previously owned inventory offered on the website.