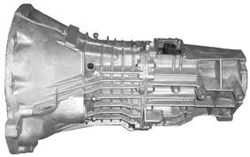 We're helping people in all 50 states find transmissions not sold in retail stores or without a discount price.
Beaumont, Texas (PRWEB) August 01, 2013
Chevrolet development for transmissions includes standard editions and performance units that are built for larger engine vehicles. The Got Transmissions company is one example of a retailer online selling multiple types of units to the public. This company is now announcing the arrival of its Chevy Turbo 400 transmission used units online at http://www.gottransmissions.com/blog/chevy-transmissions/chevy-transmissions.
"We're proud to offer our customers the TH400 series in previously owned condition online," said a marketing rep for the GotTransmissions.com company.
Consumers who are unable to find a dedicated source for replacement transmissions are among the types of buyers currently expected to benefit from the new arrival of the Turbo Chevrolet series.
Several developments have been made by General Motors to upgrade the 400 series transmissions as technology has been improved. Several different model numbers have been used with each year an upgrade was completed. Consumers can search the database of used transmissions now posted online to find the approximate replacement unit required.
No part numbers are required for receiving quotes for price or shipment details before orders are placed. The programmed database that is used for consumer distributed pricing requires the year and the make of each transmission assembly requested. This search system can instantly match Chevrolet transmissions for sale with this inputted information to return a price to buyers.
"We're helping people in all 50 states find transmissions not sold in retail stores or without a discount price," the rep confirmed.
The current marketed low price structure for all Chevrolet used transmission units in stock is scheduled to stay in place for all buyers researching these units online. New plans to expand the GM inventory held in the company warehouse is scheduled for early next year.
About GotTransmissions.com
The GotTransmissions.com company currently leads the market for selling replacement previously owned transmission units for most vehicle types online. The 2007 change to selling direct to consumers on the Internet has expanded the distribution from this company. Better solutions for shipping engines same day have been set in motion by this retailer online. The GotTransmissions.com company currently produces quotes for all unit pricing directly online without the need to call the telephone support numbers in place. Warranty details and freight incentives are frequently updated and packaged with all transmission sales originating from this company.