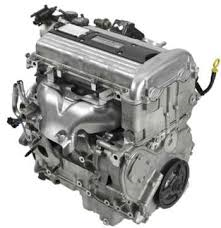 There are I4, V8, diesel and V6 units that are part of our Chevy inventory although Vortec builds are limited to 8-cylinder and 6-cylinder brands
Memphis, TN (PRWEB) May 29, 2014
Motor technologies used by the General Motors company are expanded upon regularly to help improve the quality of motor vehicles to consumers. The popular Vortec build of motors is now carried at the http://preownedengines.com website in the Chevy engines for sale inventory online.
Consumers now have unlimited access to the different Vortec motors that have been produced since the mid 1980s for most trucks, cars, vans and SUVs. An advantage to the current stock of engines available to consumers is the range in sizes and displacements offered for sale.
"There are I4, V8, diesel and V6 units that are part of our Chevy inventory although Vortec builds are limited to 8-cylinder and 6-cylinder brands," said a seller from the PreownedEngines.com website.
The used Vortec engines that are placed into the Chevrolet division of company inventory at the Preowned Engines website are now one area of U.S. automaker brands that are for sale. Apart from most of the popular Chevy models, engine replacements for Chrysler and Ford are completely searchable online.
"The Internet sets of tools that have been programmed for use with our database can help consumers to evaluate our used inventory in real time," the seller added.
The PreownedEngines.com company is now in a position to increase its annual sales of motors thanks to different contracts completed this year with national freight companies. Every domestic purchaser buying used engines this year receives no charge freight for standard shipments.
About PreownedEngines.com
The PreownedEngines.com company provides the resources that American consumers depend on for evaluating, reviewing and purchasing vehicle motors in second hand condition. The company now actively showcases hundreds of motor brands available at wholesale prices for each buyer. The PreownedEngines.com website now utilizes a programmed service for displaying all motor pricing to interested buyers online. There are now thousands of consumers depending on this active tool daily when exploring available engines for sale.