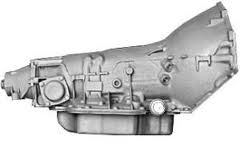 The gearboxes that are found using our search box on the website are GM editions that are known as OEM condition assemblies
Oklahoma City, OK (PRWEB) June 03, 2014
The replacement vehicle parts industry in the United States is partially dominated by sales of GM brand parts. The Auto Pros USA company has now added Chevy used transmissions for sale to take advantage of demand from consumers researching available components on the Internet this year at autoprosusa.com.
The issuance of preowned Chevy parts should help fulfill demand for modern and vintage gearboxes that currently exists nationwide.
Because parts manufacturing can limit availability for consumers to purchase replacements, the issuance of more Chevrolet specific gearboxes this year is designed to fill voids in the parts market.
"The gearboxes that are found using our search box on the website are GM editions that are known as OEM condition assemblies," said one source from the Auto Pros USA company.
A portion of the inventory that is available for distribution includes the famed 700R4, 4L60 and older TH turbo transmissions. These units have been used in hundreds of Chevy motor vehicles since the early 1980s and have been privately certified for quality by Auto Pros company staff.
"Any consumer who is ready to buy a transmission for a Chevy vehicle will receive the full support of our third party fulfillment partner warranties that are sent with each order," said the source.
The Auto Pros USA company has updated all of the search features that the public uses on the website this year and has automated its sales process. Every price quote offered is now immediate and can be reviewed by using the one-button request system now in place.
About AutoProsUSA.com
The AutoProsUSA.com company supports daily sales for used condition motor vehicle parts to consumers for discount prices on the Internet. The company has launched its online parts finder this year to tackle the difficulties when finding parts for sale using automotive resources. The AutoProsUSA.com company has added different staff members to each of its support departments to make sure all requests are fulfilled for consumers when assistance searching for or buying parts is completed promptly.