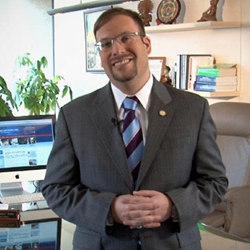 Chicago immigration law firm Katz Law Office, Ltd. works with clients on the Deferred Action for Parental Accountability (DAPA) Program.
Chicago, IL (PRWEB) January 23, 2015
On November 20, 2014, President Barack Obama announced modifications to United States immigration policy. One of the programs under the new executive order is called Deferred Action for Parental Accountability (DAPA). DAPA requires having U.S. children born before November 2014 and presence in the U.S. for the applicant since January 1, 2010, among other elements. This program will be administered on a case-by-case basis for individuals that meet the guidelines, including a thorough background check.
President Obama also announced an expansion of the Deferred Action for Childhood Arrivals (DACA) program for youth who came to the United States as children. DACA requires having arrived in the U.S. before one's 16th birthday and having been present in the U.S. as of January 1, 2010, among other elements. According to the Department of Homeland Security, these government immigration programs are predicted to assist up to 4.4 million people.
It is crucial to understand and weigh the potential benefits and risks of the new executive action for parents. Some of the benefits of the DAPA Program include: A pause of being deportable for 3 years, an employment permit if required to work and the right to travel for purposes of employment, school or humanitarian purposes. Some of the risks are: those applicants who are suspected of committing fraud in the process will be the first to be deported, and there is not a right to receive it, or appeal, if it is denied. Lastly, the permit may be revoked in January 2017.
Understanding whether or not you qualify and whether the benefits of your applying for this permit indeed outweigh the risks in 'turning yourself in to the government' can be confusing and it is recommended that you consult a qualified immigration lawyer for assistance.
Chicago immigration law firm Katz Law Office, Ltd. will provide you with a list of documents that will give you the most probability to make you eligible with the minimal risk to cause a problem. Visit our website to find out more about the DAPA guidelines.
About Katz Law Office, Ltd.:
The experienced Chicago immigration attorneys at Katz Law Office, Ltd. are dedicated to assisting immigrant and Spanish-speaking communities. The firm advocates for individuals who speak English as a second language (ESL). The Katz Law Office, Ltd. team has extensive knowledge of the immigration system and can help clients understand and weigh the benefits and risk of all available options.
Contact Katz Law Office, Ltd. to schedule a free initial consultation with one of our experienced Chicago immigration attorneys to review your case and answer any questions you may have regarding the new immigration program. Call (773)-364-6626 or fill out the online contact form.