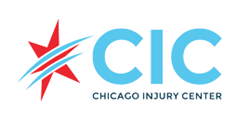 The goal of the Chicago Injury Center is to educate users and provide the with everything needed
Chicago, Illinois (PRWEB) September 05, 2014
Knowledge is power and when it comes to personal injury law, the injured have been traditionally at a disadvantage due to a lack of awareness about their rights, whether or not they have a claim and how to obtain compensation from people or companies that are deemed liable for their injuries. The Chicago Injury Center's new site aims to provide visitors with all of the resources and information that they need to make well informed decisions following an accident or injury and helps them avoid the common pitfalls and legal traps that many victims fall into when dealing with insurance companies, employers and those responsible for their injuries.
Before consulting an attorney, the majority of people seeking compensation following a personal injury are now performing their own research. In doing so, many people may become more confused or frustrated while navigating through the sea of websites that either overly boast the accomplishments of an attorney or firm or offer little supporting information that can help visitors understand the law and the legal process. Personal injury law is often regarded in a negative light; perpetuated by the commercials and websites that promote unrealistic expectations or make clients feel like the attorney cares more about the money than their needs.
The goal of the Chicago Injury Center is to educate users and provide them with everything needed to be able to understand legal terms, ask the right questions and seek legal representation that suits their individual needs. The information is also presented in a manner that will temper expectations so that potential clients can proceed with a more realistic outlook on the process and the compensation that should be sought for their injuries.
While it is impossible to completely avoid legal terminology, the Chicago Injury Center has made it a goal to offer all of its information in laymen's terms while also offering an extensive legal glossary for those who do have an interest in what all of the legal jargon they've seen on the internet actually means. The information presented will help visitors by informing them of whether they have a right to pursue a lawsuit, how best to communicate with insurance companies in order to prevent being caught in a legal trap that deprives them of their rights, how lawyers determine who is at fault for an accident, how out of court settlements are negotiated, how cases are tried and how compensation is awarded or collected.
Guests are able to access resources related to specific types of injuries or cases in order to find the
information most relevant to their own situation. If they have additional questions, they are invited to
consult with an attorney free of charge about their cases or concerns without any risk or obligation.
The site also lists information about the Chicago court system, including the addresses of each court and how to contact court officials. Those interested in pursuing careers in law are able to find information about local law and paralegal programs with links to each prospective school along with the primary areas of study offered by each school. While the information offered may give visitors the ability to handle some of their legal matters on their own, the Chicago Injury Center is confident that it will also build a trusting relationship with the public that will result in inquiries about cases that require the care and assistance of an award winning lawyer who is able to guarantee results at no financial risk to the client.