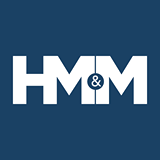 Chicago, IL (PRWEB) April 15, 2015
According to court documents, the Roman Catholic Diocese of Joliet has agreed to pay $4,137,500 to resolve the claims of fourteen (14) men who were the victims of abuse by priests of the Diocese from the 1960's through the 1980's. The men are represented by the Chicago-based law firm of Hurley McKenna & Mertz, PC., and the Seattle-based firm of Pfau Cochran Vertetis Amala PLLC.
Four of the men had previously filed suit (2013 L 391-394) in the Will County Circuit Court. The suits alleged that the Diocese of Joliet allowed known or suspected predators and pedophiles to meet with young boys at remote or private locations outside the presence of other adults. The complaints expressly allege that the plaintiffs were sworn to strict secrecy by their abusers. The alleged incidents took place in private living quarters, at off-site "retreats," and in the back row of a school classroom. Several of the alleged incidents involve priests plying minors with alcohol and then taking advantage of them. One allegation in the suit involved an elaborate ruse in which the plaintiff was persuaded to strip out of street clothes and don a loincloth so that the priest could "practice" administering funeral rites.
The complaints allege that the Diocese of Joliet knew or should have known about the risk of abuse, or actual incidents of abuse, and yet engaged in a pattern and practice of hiding what it knew, and covertly transferring pedophile priests around the diocese and out of state – ultimately to protect its interests instead of the interests of the children entrusted to it, that it had a duty to protect.
While most of the victims wish to remain anonymous, two victims are willing to speak to the media to discuss their claims on April 16, 2015, at 10:00 a.m. at the office of Hurley McKenna & Mertz, 33 North Dearborn Street, Suite 1430, Chicago, Illinois 60602.
FOR FURTHER INFORMATION (including copies of lawsuits) please contact:
Mark R. McKenna
Hurley McKenna & Mertz
33 North Dearborn Street, Suite 1430
Chicago, Illinois 60602
(312) 553-4900
(312) 553-0964 - fax
http://www.hurley-law.com