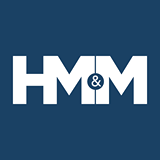 Chicago, IL (PRWEB) May 29, 2015
A recent order by the Cook County (IL) Circuit Court has authorized attorneys for 16 former Boy Scouts, in the case Doe v. Boy Scouts of America and Chicago Area Council, 2012 L 13569, to seek punitive damages at trial from the Boy Scouts of America for the organization's alleged reckless indifference to the problem of sexual abuse within Scouting.
The Chicago-based law firm of Hurley McKenna & Mertz, PC. originally filed suit on behalf of the former Scouts in 2012, accusing the Boy Scouts of America (BSA) and the Chicago Area Council of allegedly failing to protect scouts against a serial pedophile who is now serving a 100-year prison sentence in Illinois. The suit alleges that the Boy Scouts were aware of former Scoutmaster Thomas Hacker's arrest in Indiana for sexual assault and battery of boys as early as February, 1970. The suit alleges that, because of BSA's inadequate screening system, Hacker re-surfaced as a Scoutmaster in Illinois and continued molesting boys — some as young as ten years old – for nearly a decade.
According to court documents, Hacker, now 75, was convicted in 1989 of five counts of aggravated criminal sexual assault against three scouts, and was sentenced to two concurrent 50-year terms. Hacker's was tried in Cook County in criminal case 1988 CR 6330.
In an amended complaint filed in the Cook County Circuit Court litigation, the victims' attorney, Christopher Hurley, alleges that the BSA knew of the serious problem nationwide of adult volunteers, leaders, and scouts sexually abusing minor Scouts. The Complaint asserts that, in the years leading up to the alleged abuse of Plaintiffs, BSA received thousands of reports around the country of adult leaders allegedly sexually abusing minor scouts. In response to those reports, the amended complaint alleges that BSA employed a public relations department to handle negative media exposure, instead of addressing the problem by informing parents and scouts of the issue or implementing safety programs to prevent abuse.
The Cook County Circuit Court's order allows Hurley to present a jury with evidence of the BSA's substantial assets to consider whether the BSA should be punished for its alleged willful and reckless conduct. The new court filing alleges that the BSA holds more than $1 billion in assets.
For further information, including copies of the court filing, please contact:
Christopher T. Hurley
Hurley McKenna & Mertz, P.C.
33 North Dearborn Street, Suite 1430
Chicago, Illinois 60602
(312) 553-4900—office
(312)209-4900--cell
(312) 553-0964--fax
http://www.hurley-law.com