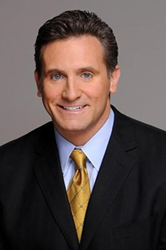 Chicago personal injury attorney Daniel M. Kotin of Tomasik Kotin Kasserman, LLC has been installed as first vice president of the Chicago Bar Association.
Chicago, IL (PRWEB) August 12, 2015
The law firm of Tomasik Kotin Kasserman, LLC is pleased to announce that Partner Daniel M. Kotin was recently installed as first vice president of the Chicago Bar Association (CBA). Kotin will be elevated and assume the role of president of the CBA in June 2016.
The CBA, founded in 1874, is considered one of the oldest, largest, and most active bar associations in the country. Today, the association has grown to include over 22,000 members within the state of Illinois. Kotin had previously sat on the association's Board of Managers, served two terms as Treasurer, and was elected 2nd Vice President in 2014. Over the years, he has also chaired multiple committees and served as a director of the CBA Young Lawyers Section.
Kotin is on the faculty at the National Institute for Trial Advocacy, where he teaches litigations skills to attorneys as a part of the organization's annual training program. He is also on the faculty of Loyola University Chicago School of Law and has served as President of the school's Board of Governors. He has been appointed by the Illinois Supreme Court and serves on the Hearing Board of the Attorney Registration and Disciplinary Commission (ARDC).
Kotin obtained his J.D. from Loyola University Chicago School of Law and obtained his B.A. from Boston College. He concentrates his legal practice in personal injury, wrongful death, and medical malpractice. He has successfully litigated cases relating to the transportation industry, product liability, medical malpractice, and construction accidents.
Kotin has earned numerous professional accolades for his success within the personal injury arena. He has been recognized as an "Illinois Super Lawyer" for 10 years straight since 2005, which places him in the top five percent of attorneys in the state. In 2002, the Chicago Law Bulletin Publishing Company named Kotin one of "40 Illinois Attorneys Under Forty to Watch." He is a member of the premier, invitation-only National Trial Lawyers organization, and is a "Top Rated Personal Injury Attorney" on Avvo.com based on peer endorsements and client reviews. Additionally, Kotin is rated AV Preeminent by Martindale-Hubbell, which signifies the highest level of professional excellence for an attorney based on peer evaluations.
About Tomasik Kotin Kasserman, LLC:
The law firm of Tomasik Kotin Kasserman, LLC is located in Chicago, Illinois. The firm is dedicated to bringing justice to personal injury victims and their families. Over the past two decades, the veteran attorneys at Tomasik Kotin Kasserman, LLC have secured dozens of multi-million dollar recoveries on behalf of their clients. Call 312-605-8800 or fill out our online contact form to schedule a free case consultation today.