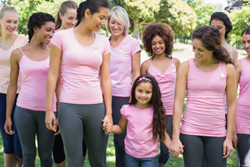 Chicago Hotels like Hotel Blake welcome spring and summer visitors who come to the City to attend some of June's top Chicago events.
Chicago, IL (PRWEB) May 31, 2015
Chicago Hotels like Hotel Blake welcome spring and summer visitors who come to the City to attend some of June's top Chicago events. Hotel Blake has impressive special offers to welcome June visitors. View offer details >
Avon Walk for Breast Cancer
June 6 through June 7, 2015
Ceremonies: Soldier Field | 1410 Museum Campus Drive Chicago, IL 60605
Basecamp 39: Horner Park | 2741 West Montrose Avenue Chicago, IL 60618
Tel: 323.931.3003 OR 888.540.WALK
The Avon Walk for Breast Cancer is a Chicago event that gives breast cancer survivors, their families, and anyone who wants to support the cause of finding a cure for breast cancer, the chance to spend 2 days together. A 39-mile walk takes place over 2 days with an overnight stay at Basecamp 39 (or a nearby hotel). Basecamp 39 is a chance to make new friends, enjoy a meal, get a massage, remember the women who lost their battle, and celebrate the women who have survived.
Printer's Row Lit Fest
June 6 through June 7, 2015
Printer's Row | Blocks surrounding Dearborn Avenue and Polk Street
Anyone who loves literature will enjoy attending this Chicago event. Printer's Row Lit Fest, which takes place a short distance from Hotel Blake, features hundreds of performances, vendors, and more. Attendees can purchase both rare and new books, attend poetry slams, and perfect their own writing through a number of workshops.
Chicago Summerfest
June 27 through June 28, 2015
Lincoln Park
Live music, great food, and fun for all ages help to make this Chicago event 1 of the top of the year. Thousands of people will gather to enjoy the music, and visit the vendors' booths. This is a big party that attracts both locals and guests from Chicago Hotels, and it's a great way to kick off the summer season.
57th Street Art Fair
June 6 through June 7, 2014
57th Street and South Kimbark Avenue
Tel: 773.234.3247
This Chicago event is a must for any art enthusiast who will be in Chicago in June. Both locals and guests of nearby Hotels like Hotel Blake enjoy attending this juried art fair, which is the oldest in the Midwest. With more than 250 exhibitors showing and selling their work, it is easy for attendees to find something beautiful for their home.
Coffee Fest
June 5 through June 7, 2015
Navy Pier | 600 East Grand Avenue Chicago, IL 60611
Tel: 312.595.7437
Coffee Fest is one of the many trade shows that take place in Chicago each year. Those who work in various areas of the coffee industry will have the opportunity to browse the exhibit hall, attend seminars, and enjoy networking events.
Those planning to attend these or any other Chicago events can choose Hotel Blake. Call 312.986.1234 for information or reservations.
About Hotel Blake – A Chicago Hotel:
Ideally located in the heart of historic Printer's Row sits Hotel Blake – a boutique Chicago Hotel. The 19th century former Morton and Duplicator building is now home to 162 beautiful Guest Rooms and Suites offered at Hotel Blake.
Whether visiting Chicago for business or pleasure, Hotel Blake offers upscale Chicago Accommodations along with impeccable service. Some believe, 'location is everything'. This makes Hotel Blake an ideal choice! Our Chicago Hotel is located downtown in the heart of Chicago's historic Printer's Row. Take a short walk to State Street, enjoy Grant Park, explore the many fine Chicago Museums, or indulge in a fine dining experience at one of the many nearby Chicago Restaurants
When visitors choose Hotel Blake, they will enjoy a long list of Hotel Amenities that will set a stay at our Chicago Hotel apart. Enjoy our 24-hour Fitness Center, or get a bit of work done in the quiet and convenience of our 24-hour Business Center. Enjoy a meal in our onsite Chicago Restaurant, Meli Café, or opt for the convenience of Room Service.
Relax in a comfortable, beautifully-decorated room. Get a good night's sleep on impossibly soft Egyptian linens. Wash the stress away by standing under a rainfall showerhead. Guests can enjoy a meal in our Meli Café, or order Room Service and take breakfast, lunch, or dinner in their room.
Visiting Chicago? Consider Hotel Blake. Check Rates, Make Reservations, or call: 312.986.1234.
View Hotel Blake's Photo Gallery.