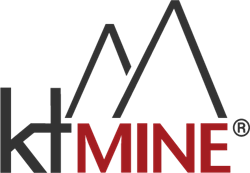 CHICAGO (PRWEB) June 06, 2019
The Search App is a powerful research tool that goes beyond the standard methodology of using public databases and search engines to inform strategic business decisions. The App was developed by technologists and industry professionals who wanted to provide a better way to search, review, and analyze IP Data.
With the latest release, users will have immediate access to an improved interface and customer experience. Additionally, the App's enhancements focus on the following areas:

Searching
Reviewing Results
Analytics
Storing Information
Customization
Exporting
"As we approached the overhaul of the Search App we aimed to provide sophisticated and robust searching capabilities while maintaining a level of intuitive simplicity." says Michael Taylor, ktMINE CEO. "The resulting product is truly a reimagined solution that helps our diverse user community from competitive intelligence, IP commercialization, to benchmarking transactions for valuation and transfer pricing."
What makes the reimagining of the App so beneficial to users is the ability to create their own research paths and perform analyses based on interconnected data sets compared to using a singular set or source of data.
"Our product serves several audiences and different use cases, so we have to offer more than just a single workflow or single use purpose," adds Taylor. "Developing and maintaining close relationships with our users is vital to becoming a trusted partner - and keeps us in a constant state of innovation."
More information about the Search Application and ktMINE can be found here.
About ktMINE
Located in Chicago, IL, ktMINE collects, organizes, and connects transactional and Intellectual Property data to help you quickly and confidently perform research. ktMINE then takes that data and turns it into real, actionable insights. Because ktMINE believes that there's a big difference between data and intelligence. Learn more about ktMINE at http://www.ktMINE.com.