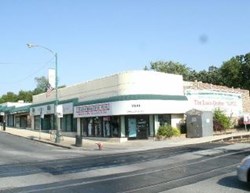 Chicago, IL (PRWEB) October 23, 2013
October auction event #1000, is fast approaching, and with it comes one lucky buyer's opportunity to invest in a highly lucrative retail center on 95th Street in a thriving Chicago neighborhood. Not only is this center open to a huge variety of uses, but its location is near bustling roadways and public transportation, giving this center enormous potential for profitability.
The Micoley auction event is being held on October 26, and a huge number of properties like this one will be going on the block. Excitement is building quickly for the event thanks to Micoley's decision to allow bids and offers before the auction date. Potential buyers are advised to act fast.
This retail center was built on a street corner, and encompasses 7 units ranging in area from 1,008 to 3,480 square feet, meaning the floorspace of a retail establishment could be anywhere from the size of a small gift shop to a small department store or supermarket. There are also warehouse and parking units available to tenants in back, adding versatility and greater convenience to business owners.
Lot #100008 was built on a piece of real estate totaling just over half an acre, two units in this 13,686 square foot retail center have been combined into larger units, allowing the property to serve such diverse functions as playplace for tumbling practice and children's parties, and to work as an office outlet for a major nationwide company. Since these units are suitable for nearly any type of commercial purpose, they are attracting a great deal of attention.
In addition to the property's utility, its neighborhood is also a significant draw. Chicago's Beverly community is one of the most prestigious sections of Chicago's South Side. It was originally settled as a suburb for professionals who work in the city. Today, while Beverly is a part of Chicago proper, it still retains a certain rustic charm. Residents have often been in the area for generations, and never forget their proud, often Irish heritage. In fact, the area is known for its Irish-style pubs.
Easily accessible from the Rock Island Metra line, this area allows for great shopping, and draws foot traffic from residents. With ample parking, and close proximity to freeways, the retail center at the corner of 95th St. and Longwood Dr. is also easy to commute to via Interstate 94.
With a very attractive opening bid of $399,500, assuming there are no offers prior to the auction, the bidding will start well below the original asking price of $599,500. The October 26 event will commence at 11:00 AM CDT.
In the meantime, interested parties should visit http://micoley.com to find more photos and details about the property, or by visiting in person and performing an inspection on site, which is highly recommended. 1-866-387-2382 is Micoley.com's information line. Additionally, Micoley.com features a live chat service through which questions can be answered.
About Micoley:
Green Bay, WI-based Micoley.com is a real estate marketing firm specializing in project focused auctions of bank-owned properties throughout the United States. The Micoley approach to real estate marketing tailors each auction plan to the client's individual needs. The site is constantly being updated for the benefit of buyers, as large scale auction events are held monthly, and new properties are added daily. Broker Firm Micoley.com LLC #481.011994 & Broker Robert Stone #471.015845.