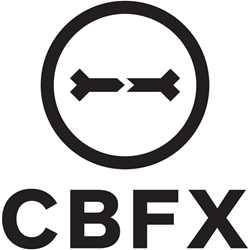 Overall, this new episodic model calls for a tighter integration of VFX which can really serve a show well. Keeps the audiences incredibly engaged with the story; and that's the whole point. The greater the integration, the less distracting to the viewer.
PLAYA VISTA, CA (PRWEB) January 11, 2017
After an exciting, busy year of working on shows such as: Hulu's 11.22.63, the JFK thriller starring James Franco based on the Stephen King best seller, CBS' prime time quirky, political parody Braindead, DC's action-packed superhero shows Legends of Tomorrow and The Flash, and the critically acclaimed sci-fi thriller Westworld on HBO, 2017 looks very bright for VFX studio Chicken Bone FX. MindMelt Productions sat down with 'Head Chicken' John Renzulli to learn about the growing, competitive VFX industry and what the future holds for Chicken Bone.
Q: Can you start by describing your background?
JR: Before I became a professional I was often fascinated by movies like The Abyss, Terminator II and Jurassic Park for the effects achieved. These movies and others appeared and drove a critical point in VFX development which helped inspire and extend my growing interest. I began my career in VFX as an artist working in television and film in the early 2000s. Some of the features I worked on include: The Incredible Hulk, Chronicles of Narnia: Prince Caspian, Hancock, Eagle Eye, Gulliver's Travels, and The Amazing Spiderman 2 among others. Additionally I've worked on a good number of episodic television series and earned an Emmy for my work as visual effects compositor on CSI. Some of my industry heroes are John Knoll, John Dykstra and Dennis Muren among others. These guys are the reason I am passionate about VFX and feel fortunate to be a part of this next critical phase in the evolving landscape of VFX.
Q: What makes Chicken Bone stand out among VFX vendors besides its name of course?
JR: It may have something to do with our process but I think the better answer is we enjoy what we do. We enjoy collaboration with clients and collaboration internally. Great teams make VFX happen rather than individuals and we are fortunate to have great teams.
Q: What VFX work would you say you are mostly hired for?
JR: I'd say we're most known for our photo realistic effects (meaning seamlessly integrated effects, the "invisible" kind that the audience doesn't notice). We love doing a wide variety of these and specialize in enhancing/extending environments, complex wire/rig removals, performance splits, blood and other fluid effects, plate reconstruction, digital makeup and general compositing.
Q: What VFX work do you feel you guys excel at?
JR: I would like to think we are the best at look development, digital makeup and set extensions/matte paintings. These are also some of our favorite VFX to create.
Q: What project(s) did you enjoy working on the most and why?
JR: Westworld for sure. It's a very memorable project for us and one of the most exciting and varied episodic shows we have ever worked on. It was such a wonderful experience to be part of a creative process which developed such a wide array of photo-real effects.
Q: What in your opinion was the reason HBO's WestWorld took off and was such a success?
JR: Definitely have to pay tribute to the creative and thoughtful writing in concert with a flawless execution by Jonathan Nolan, Lisa Joy and their creative teams. Hands down, with them at the show's foundation it was always going to be a success. The content they chose to address in this show stirs something in the human spirit. It's the kind of show that asks good questions and provides a very entertaining construct. Our hats go off to all the teams that made this season so successful.
Q: What show(s) that were canceled would you want to see air another season (not just this year)?
JR: Constantine is one of those memorable projects for us and we would have loved to see it run a few more seasons. The content was very interesting and for us it was simply a lot of fun to create and integrate unique effects.
Q: It seems there are so many superhero and effects driven shows out presently. Does this cause the quality of content to drop, or improve as the market becomes more competitive?
JR: This is a tough question to answer in general as it may, in fact, be a little bit of both. Just focusing on superhero episodics though, I think the overall quality and bar is some much higher than it ever has been. The effects in these shows are becoming incredibly unique and interesting, requiring very inventive engineering. Having such a large amount of this content in circulation creates a level of friendly competition within the industry which naturally causes the demand for high quality VFX to go up. Consequentially the audience is experiencing effects at this level more consistently and their expectations are also rising. It's become hard to skimp on the details with more at stake and quite frankly after working at this level we in the industry invite the challenge.
Q: Where do you see episodic television VFX heading?
JR: Over time we've seen a developing trend toward episodic shows with fewer episodes at a much higher quality. I feel like the model is here to stay for some platforms and with streaming services such as Hulu, Netflix and HBO GO it's already becoming the new norm. The direct impact this has on the visual effects industry is that effects work at the highest quality is essential. With only 10-12 episodes there's generally more time allotted to polishing shots so the need for "fast effects" is diminishing. Overall, this new episodic model calls for a tighter integration of VFX which can really serve a show well. It keeps the audiences incredibly engaged with the story; and that's the whole point. The greater the integration, the less distracting to the viewer.
Q: Can you give us any hints as to upcoming projects that Chicken Bone will be working on?
JR: We have a few Netflix and other Network projects slated for the New Year as well as season two of Westworld. We're in talks with a few non-episodic opportunities as well and are very excited for what's coming down the pike.
Around since 2011, Chicken Bone is an ever-evolving VFX company, always striving to further refine and develop our relational, creative and technical processes. We really enjoy working with new clientele on a varitey of shows. Our specialty is using our scalable infrastructure, customizable tools and cost platform to help provide flexibility and meet a wide array of client needs. This results in happy clients and happy chickens. We are proud of what we do. Give us a call and check it out for yourself. Please visit http://www.chickenbonefx.com.
Past episodic and film credits include: Westworld, Brain Dead,11.22.63, Roadies, Person of Interest, Fringe, The Flash, Legends of Tomorrow, Almost Human Revolution, Spiderman 2, End of the World. Networks include: ABC, CW, HBO, FOX, HULU, NBC, CBS, Netflix.