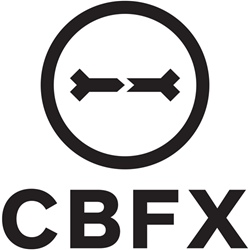 Working with Chicken Bone has been some of the most rewarding experiences I've had in this business. I always know that I'll be thrilled with the end result and I can't wait until our next chance to collaborate. -Chris Wright, VFX Supervisor
PLAYA VISTA, CA (PRWEB) April 13, 2016
As Hulu airs the eighth and final episode of the critically acclaimed "11.22.63" miniseries, based on Stephen King's best-selling JFK- assassination thriller produced by J.J. Abrams and starring James Franco, the creative team at Chicken Bone FX, which helped transform Dallas back in time to 1963, can watch with pride for a job well done as it moves on to the next project. Be it episodic television, feature films or commercials, Chicken Bone FX is able to meet the challenge of the increasing demand for visual effects. What makes Chicken Bone stand out among VFX vendors, besides its name?
"It's our entire process that allows us to deliver top-tier work on time and on a budget," explains VFX Supervisor John Renzulli. This process has created the right combination of communication, technology and creativity with widely distributed teams of artists working on a centralized infrastructure. As Chicken Bone is a full service facility, it offers much more in terms of visual effects capabilities, including 2D/3D compositing, environment enhancement, digital makeup, fluid effects, wire / rig removal, and object replacements, just to name a few.
What's next for Chicken Bone? Unfortunately Mr. Renzulli was not at liberty to say, but it appears likely we soon will be seeing its work in another TV series or on the big screen. He can say, though, that "delivering VFX for these upcoming shows will be a great challenge and a great honor. It requires a certain level of speed, detail and finesse to make shows like this happen and we are excited to do it."
Around since 2011, Chicken Bone is an ever-evolving VFX company, always striving to further refine and develop its internal, technical and creative processes. Chicken Bone is a company built on efficiency and have tailored its pipeline to be scalable, streamlined and highly secure. Thus, providing flexibility to meet a wide array of client needs. Its scalable infrastructure and software environment combined with customized process management tools and large pools of resources allow them to move quickly in and out of projects, while maintaining cost efficiency with a high level of deliverable. This results is happy clients, happy artists and happy chickens. "We are proud of what we do and continue to love it every day," concludes Renzulli. Give them a call and check it out for yourself. Please visit http://www.chickenbonefx.com.