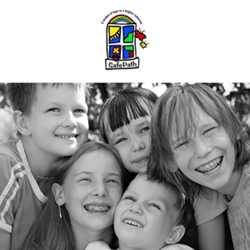 We all know how important it is to come together as a community and protect those among us who cannot protect themselves, and that's exactly what SafePath does on a daily basis
Marietta, GA (PRWEB) March 14, 2016
The Jones Agency, a Georgia-based insurance firm with offices serving Marietta and the greater Atlanta area, is joining forces with SafePath Children's Advocacy Center in a charity drive that will provide resources to children who have suffered from abuse and neglect.
Headquartered in Marietta, Georgia, SafePath Children's Advocacy Center is committed to providing support, counseling, therapy, and forensic evaluations to children who have left abusive situations and need assistance moving forward. Further, SafePath offers a host of community education and awareness programs designed to help reduce child abuse in the Atlanta area.
"We all know how important it is to come together as a community and protect those among us who cannot protect themselves, and that's exactly what SafePath does on a daily basis," explains Brian Jones, manager and founder of the Jones Agency.
To help generate publicity for the charity drive, Jones and his team are creating an online social media page and launching an email awareness campaign to spread the word among local families. The Jones team will also be featuring the SafePath charity drive in the next issue of "Our Hometown," an online magazine published by the firm: http://www.jonesagencygeorgia.com/Our-Hometown-Magazine_41.
As well as assisting the SafePath Children's Advocacy Center during this charity effort, the Jones Agency has worked with a number of other Georgia-based charities in recent months, and plans to add another local charity to their supported causes list every other month from here forward.
Those who want to join the Jones Agency during the SafePath CAC charity event are invited to stop by the Jones Agency website and make a personal contribution to the effort from the following page: http://www.jonesagencygeorgia.com/A-Safe-Haven-For-Abused-Children_25_community_cause. Those who want to see a full list of local causes and charities that have been supported by the Jones Agency can review the firm's Community Causes list here: http://www.jonesagencygeorgia.com/community-cause.
About The Jones Agency
Serving from their office in Arlington, TX, The Jones Agency is committed to bringing local communities an insurance agency that understands their needs. Taking pride in its team of professionals, The Jones Agency works with carriers to assemble a variety of products and services for its customers. From all of the products a typical consumer needs (home, auto, boat, ATV, etc.,) to all financial services products and tools (retirement, savings, long term care, disability, etc.,) and business insurance (liability, building, auto) to workplace and individual benefits (accident, critical illness, cancer, disability, life), The Jones Agency covers all the bases for insurance needs in the Texas area. To reach a helpful representative at the Jones Agency, visit http://www.jonesagencygeorgia.com/ or call (770) 422-3205.