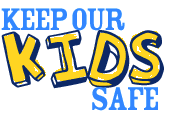 Keeping keeps safe from potential predators is a concern of all parents and caregivers, everyone should educate themselves on these tips to ensure their childs safety.
Pittsburgh, Pennsylvania (PRWEB) August 19, 2013
It's an unfortunate reality that there are predators, especially sexual predators that prey on children. For parents, this is reason for extreme alarm and concern, and while there's no way to prevent certain things from occurring, there are steps parents can take to lower the risk of their children being exposed to predators, according to the home safety and security professionals at SecuritySystemReviews.com. SecuritySystemReviews.com is a site that reviews security systems, and also provides consumers with valuable information and tips. The company has created a list of tips for parents that can help them keep their children safer.
1. Explain to children what appropriate and inappropriate touching is. Having children understand the difference will help them alert parents or family members if there is a problem. Many very young children may not understand that there's a problem if they're the victim of abuse.
2. Educate children on things that may be said by predators, so that they'll learn that particular things are a red flag. Examples include telling a child a certain behavior is a secret or that they'll be in trouble for telling a grown-up about certain things.
3. Parents should create an environment that makes it easy for children to tell them things. Being patient, understanding and taking the time to listen will make children feel that they can come to their parents with potentially dangerous behaviors that may be occurring. It's also important to make children feel that they're really being heard, and not ignored or brushed off. Keeping the lines of communication open can build a strong parent-child relationship and make children feel comfortable coming to their parents with anything.
4. For children who have in-home childcare providers, or even older children who may spend time at home alone, it may be a good idea for parents to install a home automation system with cameras. This type of home security system monitoring, which is frequently called a "nanny cam," gives parents not only peace of mind but can help protect children from bad situations.
5. Learn the warning signs. Parents should be aware of what to look for in case their child is the victim of inappropriate behavior. Examples include changes in behavior, extreme aggression, sudden and very intense fears, and changes in sleeping patterns.
6. Teach children that it's okay for them to set boundaries. While children should learn to respect adults, they should also know that they have the right to say no in an uncomfortable situation.
About SecuritySystemReviews.com
SecuritySystemReviews.com provides in-depth reviews of the top home security companies and equipment. In addition the site provides news, industry updates and safety tips. SecuritySystemReviews.com also provides consumers with valuable pricing information on the cheapest security systems, as well as access to coupons and discount codes.