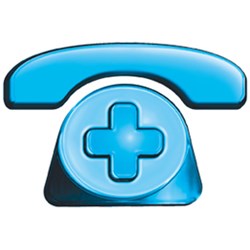 Fitting forward-facing child car seats
London, UK (PRWEB UK) 4 September 2013
Car safety campaigners are keen to make people aware of this important part of the car seat mechanism.
A survey conducted by the Insurance Institute for Highway Safety (IIHS) and published on CarSafetyRules.com in May this year, has revealed that around half of the people asked, either forget or do not know how to use the top tether of a forward-facing child car seat. This is a vital part of the safety mechanism, as it prevents the seat from rotating forwards in the event of a collision.
Campaigners for car safety are keen to make parents aware of this extra restraint which could be a life-saver if the car was involved in an accident. Research shows that in the UK and America, the highest cause of death in young children and babies between the ages of 1 and 10 is vehicle-related injury.
A spokesperson from leading child accident compensation law firm, the Accident Advice Helpline, commented on the fact that most parents would be appalled at the fact that they have missed something that could potentially save their child's life. He also added,
"If a child is in a forward-facing seat, the top tether holds the seat in place and prevents movement should the car be involved in a collision. Car accident prevention is uppermost in most parents' minds when they are travelling with their children, and any publicity about fitting their car seats correctly will be welcomed by most people."
The director of safety research for IIHS, Anne McCartt, said that the problem is exacerbated by the fact that the tethers are sometimes sold separately by car seat manufacturers. This explains why many parents have never heard of top tethers, but even those who have, find it difficult to fit them due to the fact that car manufacturers install the anchor points in different places.
The Accident Advice Helpline is a top UK child accident compensation law firm, helping parents and victims of non-fault accidents to claim compensation for their injuries. Their helpline number is 0800 6897 221, and the website contains an easy-to-use personal injury compensation calculator.