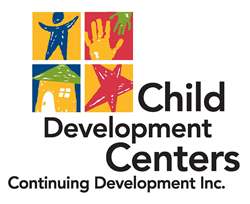 Our camps promote firsts, fun and friends.
San Jose, CA (PRWEB) April 29, 2015
Child Development Centers (CDI/CDC), a licensed organization whose mission is to enrich the lives of children through quality and accredited child development programs, offers various summer camps that begin as soon as the school year ends, typically at the end of May or early June, depending on the specific center.
"This is a great time for parents to give their children a different focus for the summer and a unique summer experience in their community," said Nick Schweickert, Program Development Manager for Child Development, Inc. "Our camps promote firsts, fun and friends."
One such camp is the Green Valley Camp in Oxnard (Community Heroes), where, for more than 8 years, assistant site supervisor and teacher in the school-age program, Sabrina Pond, has taken 3rd- to 6th-graders to city hall and the mayor's office. "Those offices work with us and help in making sure that children know they have a voice," said Pond.
The kids sit in council chairs, have a mock meeting and ask questions. Camp participants also write letters to the council members about things that are going on in their community. "I was excited to hear how Sabrina and the Green Valley CDC kids were embracing community engagement with their summer camp program," said Schweickert.
A shining example of the camp's importance was after a trip one year when one of the students was asked if he wanted to go to a real city council meeting and address some lighting issues in his neighborhood. He went and read his letter, addressing the council. After being heard, within that week, there were more lights in the area on the streets and in parks, as well as a police presence. "The kids got to see firsthand the power of their voice," said Pond.
The organization also offers other specific camps aimed at school-age children such Art Masters, Camp Einstein, Ready, Set, Sports!, Make It Take It and Chefology, among many unique camps to choose from. One such camp is the Tremont Sports Camp which ends the week with a "Mini Muddier Run." This summer marks the camp's third year. Staff and campers build a mud run course that includes tractor tires, hay-bale pyramids and a plethora of mud pits. Afterward, the campers' families and members of the community (even those not enrolled in the camp) are invited to participate and attend the run.
The summer camps are listed at http://cdcmonstercamps.org/summer-camps/ or to find a location, please use Child Development Incorporated's location finder tool at http://www.cdicdc.org/locations/.
About Child Development Incorporated
Child Development Centers and Continuing Development Incorporated programs put children at the center of an interconnected circle of families, teachers and the community. Child Development Incorporated's programs reflect their knowledge of child development and are based on the work of prominent developmental theorists like Piaget, Erikson, Vygotsky, Dewey, and Gardner. They support NAEYC and NAA guidelines for Developmentally Appropriate Practice in Early Childhood Programs and Accreditation Criteria.
About NALA™
The NALA offers local business owners new online advertising & small business marketing tools, great business benefits, education and money-saving programs, as well as a charity program.
PR Contact:
news(AT)thenala.com
805.650.6121, ext. 361