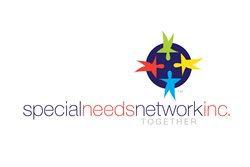 We aim to provide relief for families under financial pressure so they can have the essential materials needed to ensure student success in school.
Los Angeles, CA (PRWEB) August 27, 2014
Special Needs Network (SNN), a Los Angeles-based nonprofit focused on helping special needs children and underserved communities, has earned the support of the Los Angeles Dodgers, Bank of America, and many others to host the city's largest back-to-school inclusion event on Sunday, August 31 from 2 to 6 p.m. at Dodger Stadium in the Left Field Pavilion and the Left Field Plaza areas. Attendees can enter the event through the Main Gate A off of Sunset Blvd. The event is free and open to the public.
"This is our ninth year of putting on this event," says Areva Martin, co-founder and president of SNN. "We aim to provide relief for families under financial pressure so they can have the essential materials needed to ensure student success in school."
According to an NBC News story published earlier this month, a typical middle school student's school supplies can run upwards of $300 and high school students in excess of $350.
Martin says, "The cost of school supplies can be a big burden on families with a limited household income."
"These families may struggle just to clothe their child and then they are expected to purchase large amount of school supplies. It's our hope that we can help provide some relief to that burden."
SNN anticipates giving away more than 2,500 backpacks filled with school supplies.
LA Dodger's senior vice president of external affairs, Renata Simril, says the Dodgers are thrilled to be hosting the event with their partner and sponsor Bank of America who is donating all of the backpacks.
"This event will provide thousands of children a fresh, healthy and prepared start to the new school year," says Simril. "The community that has come together for this event makes up a winning team, but the real winners are the thousands of children and families attending who will benefit from much-needed resources."
While the event is addressing a serious need in the community, it will also serve as a fun-filled day for special needs children and their families. The hip-hop boy-band Mindless Behavior, with special guests Riley B and Grupo Neblina, will perform.
What started as a back-to-school event has grown over the years to include a health zone with access to more than 100 health screenings, as well as an educational area offering a literacy workshop. Attendees will also have access to a cyber zone to learn about today's technology and a fun zone with games, crafts, petting zoo and more.
Health screenings for a range of physical, emotional and developmental disorders related to adults and children will be provided by SNN community partners St. John's Well Child and Family Center, Health Bridge Children's Hospital, USC Telehealth and other community health centers and hospitals.
Los Angeles County Supervisor Mark Ridley-Thomas considers this event "one of the country's most innovative events for developmentally disabled children and their typical peers." He, along with many other elected officials plan on attending to show their support for the event and to lend a helping hand. Confirmed attendees include several assembly members: LA City Councilmen Gil Cedillo and Curren Price, and California state Senators Kevin de Leon (president pro tem elect) and Holly Mitchell. Also, players and ambassadors from the Dodgers and LA Galaxy will be on hand to motivate and inspire students and sign autographs.
The event focuses on supporting children with developmental disabilities and their families but it is open to the public and those in attendance can participate in a raffle and enter a chance to win prizes, including electronic tablets.
The event is sponsored by Gloria Molina and Mark Ridley-Thomas, both LA County Supervisors, as well as Los Angeles Councilman Gil Cedillo's office. School supplies are provided by Thinking About Tomorrow. Additional sponsors include Fresh & Easy Neighborhood Market, Ralphs, Walmart, Yellow Cab Company and The Home Depot.
ABOUT SPECIAL NEEDS NETWORK
Special Needs Network is based in Los Angeles and is California's leading grassroots autism advocacy organization. SNN was established to help individuals and families faced with autism and other developmental disabilities. The organization focuses on raising public awareness, impacting public policy, increasing education and access to resources for families, children and adults. Since its inception, SNN has served more than 35,000 individuals and families impacted by autism. To learn more, visit specialneedsnetwork.org.