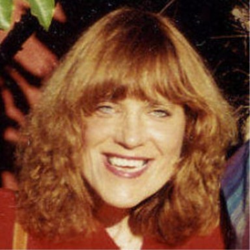 Parents who want their children to succeed would do well to prioritize a sense of responsibility.
San Diego, California (PRWEB) June 10, 2014
As a family therapist who's practiced for twenty-eight years, Dr. Joanne J. Wendt believes that when it comes to raising happy, healthy kids (who become happy, healthy adults) responsibility is key. Responsibility is essential to living happily and productively and can give someone an empowering sense of control over his or her life. "Parents who want their children to succeed would do well to prioritize a sense of responsibility," Dr. Wendt states. "I've found that the following tips are essential in helping children learn how to become more responsible."
1. Use physical objects to acknowledge accomplishments. If a family member has done something well he/she might use a special mug for the evening or the accomplished person might get a special pin or pendant to wear. Some parents even fly a flag for their child, when the child meets a certain goal. These physical reminders of a job well done can instill a sense of pride and accomplishment, which in turn leads to a sense of responsibility and accountability for one's actions.
2. Impose time restrictions. Another physical tool that's invaluable for teaching responsibility is a timer. Whether it be a timer that records the duration of a timeout or a timed shower, imposing time limitations can help kids develop a sense of limits, which is important in developing responsibility.
3. Encourage children to take ownership of their homework. Homework often turns into a battleground for parents and kids, with parents only wanting what's best for their children. A therapist can help parents develop strategies that give kids some control and ownership over their homework, while still allowing for some parental oversight. This helps kids feel like academic achievements are their own accomplishments, instead of simply a means to placate their parents.
"If you're struggling to teach your child a sense of responsibility," Dr. Wendt continues, "I'd recommend consulting with a therapist or utilizing other resources, such as books and professional websites. Responsibility is important and you don't want to wait until it's too late to share this lesson with your children." Dr. Wendt has additional parenting resources available in the I Recommend section of her website.
About Joanne J. Wendt, Ph.D.
Dr. Wendt is a Clinical Psychologist who for 28 years has been helping individuals, couples, and families find peace and harmony in a respectful and caring atmosphere. She specializes in relationship issues, depression, and anxiety. Dr. Wendt's goal is to help her clients discover the strength within them to achieve their highest possible potential. Her approach to the therapeutic setting is one of optimism and great respect for an individual's readiness to meet difficult challenges and gain a greater understanding of who he/she aspires to be. Visit her online at http://drjoannewendt.com.