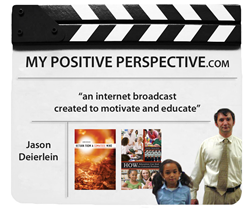 Firefighters are the heart of Carolina Children's Charity.
Charleston, SC (PRWEB) April 08, 2014
On April 7, 2014, My Positive Perspective host Jason Deierlein spoke to Sonja Beale of the Carolina Children's Charity about some upcoming fundraisers their organization will be having. Deierlein begins the episode saying, "On previous episodes I have had David Griffin, a local firefighter, on an episode. Firefighters do more than just put out fires; they also help out the community." Deierlein then turns to Beale and asks, "The group you represent benefits from their help so could you talk about that?"
Beale responds to the question saying, "Carolina Children's Charity credits the firefighters for starting this charity. In 1987, a group of firefighters and a group of volunteers started the charity. Every year since that time they have supported us during our annual boot drive and telethon. You will see firefighters out on the streets in the next week or so. The money that you put in their boots will go to supporting Carolina Children's Charity."
Deierlein then asks Beale about the upcoming telethon and how those events correspond with one another. Beale says, "The telethon is going to be broadcast on the Lowcountry CW on Sunday, April 13. The firefighters will bring the money they have collected from the boots to the telethon along with the sponsors for the event. That money goes towards accomplishing our mission. Our mission is to help all children with birth defects and diseases."
My Positive Perspective is a media outlet believing that improvement in our community will be best achieved by focusing on the good things happening in our world today. Having survived a near fatal car accident as a youth, a shift of perception forced one to have a mentality of always concentrating on the brighter sides of things. This was true, and in my book, Return From a Comatose Mind, this belief was put to the test. Appreciation for life was the biggest thing one took away from my brush with death, and it is because of that gives me such a huge desire to be helpful to many. My Positive Perspective is a way of overcoming challenges through positive thinking.