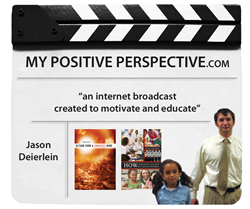 We have seen children walk and talk for the first time as a result of therapies and medications provided by this charity.
Charleston, SC (PRWEB) May 13, 2014
May 12, 2014, My Positive Perspective host Jason Deierlein was joined on an episode with Carolina Children's Charity director Sonja Beale. The episode was designed to provide the public with general information about Carolina Children's Charity. Deierlein begins the episode by asking Beale to talk about her involvement with the charity. Beale says, "Carolina Children's Charity was formed in 1987, I have been working as the director for eight years and prior to that I was on the board of directors for six years."
Deierlein then asks, "What sort of children does your organization intent to help?" Beale then replies, "We help children under the age of 18 that have a birth defect or a childhood disease. They can come to the charity if they live in Charleston, Berkley, Dorchester or Colleton counties. They can ask the charity for grants to things that are medically beneficial to them."
Deierlein then asks, "Over the time that you have been with the charity, have there been any success stories?" Beale replies, "Absolutely, we help children develop and grow. We have had children walk and talk for the first time because of therapy or medications provided by this charity.
My Positive Perspective is a media outlet believing that improvement in our community will be best achieved by focusing on the good things happening in our world today. Having survived a near fatal car accident as a youth, a shift of perception forced one to have a mentality of always concentrating on the brighter sides of things. This was true, and in my book, Return From a Comatose Mind, this belief was put to the test. Appreciation for life was the biggest thing one took away from my brush with death, and it is because of that gives me such a huge desire to be helpful to many. My Positive Perspective is a way of overcoming challenges through positive thinking.