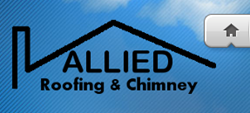 Chimney Cleaning Company, Allied Chimney is now servicing Queens, New York.
Queens, New York (PRWEB) August 09, 2013
Allied Chimney is a well-known name in the chimney industry. With services such as chimney cleaning, chimney repairs, liner replacements and more, let's just say Allied does it all. To add to this impressive resume Allied is announcing that they are servicing Queens, New York. Allied already services all of Long Island including Suffolk and Nassau County. Allied Chimney is located in Freeport, New York so going into Queens will not be much travel time. As Allied Chimney grows in size they are now servicing more coverage areas and doing more for customers. Allied just put two new coupons and specials on their website. They are giving a chimney cleaning special for $29.99 and a chimney cap special for $59.99.
Allied Chimney also now is specializing in more services than chimney cleaning. Here are some of the new services:
Chimney Services
Chimney Cleaning:
Chimney Liner Installation
Chimney Cap Installation
Roofing Services:
General Roofing Repair
Residential Shingle Roofing
Commercial New Flat Roofing
Chimney Inspections
Chimney Repairs & Masonry
Animal Removal
Allied offers Demolition services for both commercial and residential properties:
Interior Demolition
Kitchens & Baths
Floors & Walls
Ceilings
Exterior Demolition
House & Garage
Stucco & Siding Removal
Block Wall
Concrete/Asphalt
Footings & Blockwall
Decks & Pool
Clean Up
Trash Hauling
Concrete/Dirt Hauling
Construction Debris
Foreclosure Clean Up
Tenant/Renter Clean Up
Fire Damage Demo/Clean Up
Allied Chimney Lives by this standard when going into any job. Reliability, Integrity and Customer Service. The owner of Allied is always on every job making sure that it runs smooth, he also makes every customer feel at ease by educating them of any problems they may have with their chimney.
Allied Chimney
800-641-9080
http://alliedchimneyny.com