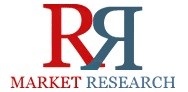 Dallas, Texas (PRWEB) September 06, 2013
This new China automotive market report is designed specifically for stakeholders in the automotive industry and are compiled from Euromonitor's unrivalled range of global macro-economic and consumer intelligence. This innovative approach assesses myriad 'pull' factors that help shape the future of vehicle demand: from consumer lifestyles to income and expenditure; from demographics and household profiles to social technologies. Automotive also draws upon perspectives from Euromonitor's coverage of other industries, including Consumer Electronics, Consumer Finance and Travel and Tourism. Data coverage in this research includes market sizes (historic and forecasts), company shares, brand shares and distribution data.
The report China's One-Child Policy is Shaping a New Automotive Landscape (http://www.rnrmarketresearch.com/chinas-one-child-policy-is-shaping-a-new-automotive-landscape-market-report.html) provides top-level strategic analysis of how major consumer trends will influence global markets, consumer insights, impact across all relevant consumer markets, unique graphics and case studies, key market snapshots and accompanying presentation to synthesise main findings.
This research says China's "one-child" policy has resulted in an overall decline in the share of working-age people in the population. As growth of the labour force slows, employers have to compete for workers and wages thus continue to rise, boosting household incomes and vehicle demand. The programme has also resulted in smaller households, a notable contraction in the size of the young workforce and an unnaturally high ratio of boys to girls. All these factors are shaping a new automotive landscape.
Why buy this report, available for purchase at http://www.rnrmarketresearch.com/contacts/purchase?rname=110818?

Get a detailed picture of the Automotive products market;
Pinpoint growth sectors and identify factors driving change;
Understand the competitive environment, the market's major players and leading brands;
Use five-year forecasts to assess how the market is predicted to develop.
The Table of Contents for the report China's One-Child Policy is Shaping a New Automotive Landscape include:
Introduction
Scope
Key findings
Demand Drivers
Passenger vehicle sales climb despite slower GDP growth…
… and a falling share of working-age people
Rising wages boost household incomes and, in turn, vehicle sales
Household incomes outlook underpins 30 million sales in 2020
Regional Breakdown
Urban households outnumber rural since 2007
Consumer credit has great potential in rural areas
Beijing has three times more vehicles in use than Shanghai
Shanghai and Beijing are way down the growth potential ranks
Consumer expenditure on transport and car ownership align
Consumer expenditure on transport by region
Household possession of a passenger car by region
Car ownership has boosted the fortunes of forecourt retailers
Segmentation and Demographics
Consumers defect from traditional segments to MPVs and SUVs
The middle ground gains as buyers upgrade…
… underpinned by the rapid rise of middle-income earners
Contraction of the young workforce also limits small car demand
Expansion of upper segments to accelerate
Full-size MPVs to remain a niche product
Larger male population will also support upsizing
Don't alienate Chinese smokers
Review
Factors influencing China's changing automotive landscape
Explore more reports on the Automotive industry at http://www.rnrmarketresearch.com/reports/automotive-transportation/automotive.
About Us:
RnRMarketResearch.com is an online database of market research reports (http://www.rnrmarketresearch.com/latest_reports) offering syndicated reports on more than 500 micro segments by leading market research publishers from across the globe. We also offer customized market research studies for multiple industries. Our sales and research experts help you find the right research – first time, every time. Feel free to call us at +1 888 391 5441 with your specific research requirements.