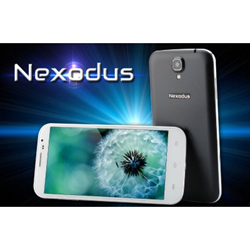 There is an increasing demand for larger displays as they make it easier for consumer to enjoy rich media content.
Shenzhen, Guangdong (PRWEB) July 29, 2015
Chinavasion reports that the export figures of the tablet PC market is decreasing at a fast pace.
Eric Yu, product manager at Chinavasion, says: "Due to the tablet market boom in the recent years, many factories were set up to cover the demand. However, today there's an oversupply. Factories are switching to produce other products, while others are merging into larger factories in order to stay competitive and save cost. Only a few tablet brands such as the E-Ceros have managed to grow in a downward market trend."
One main reason for the drop in sales of China Android tablets is the rise of large screen smart phones. In recent years, smartphones have transformed from a simple communication device into multi-media devices.
Due to this, there is an increasing demand for larger displays as they make it easier for consumers to enjoy rich media content. This smartphone trend is at the same time making tablets superfluous.
The definition of what is considered a phablet has changed over time. In the past, a 5 inch screen was enough to be considered as a phablet. Today, a 5.5 inch screen doesn't even suffice. The current market consensus seems to settle with a display between 5.7 and 7 inch.
Ms. Marita Gu, sales manager at Chinavasion says, "Based on our quarterly figures we forecast that over the next 12 months 5.7 to 7 inch smartphones will show a 150% increase in sales. This will move them into the mainstream phone market, with the majority of the demand coming from 6 inch mobile users."
In a bid to secure early market share many major cell phone manufactures have been keen to offer large screen devices, however despite increased competition the prices of these new phones has remained relatively high.
Ms. Rose Li, PR Manager at Chinavasion, advises, "Many flagship Smartphones are becoming large screen devices, but the majority of these remain out of reach for the average consumer. This explains the growth in demand for large Chinese smartphones, because they are offered at a fraction of the price of big name brands."
Ms Li Says, "The 6 Inch Nexodus Zen phone is a fine example of how users can benefit from Chinese manufactured phablets; with an MTK6589 CPU, 2GB of RAM and a 6 Inch HD display, its price tag of just over $100 makes it a run-away success."
Devices like the Nexodus Zen make it easier for consumers to switch to phablets, "This drives the phablet market as most consumers are reluctant to go back to smaller screened phones." Rose Li says.
Chinavasion offers an ever expanding range of competitive smartphones and phablets aimed at taking on the big brands so a wider range of consumers can keep up with the latest Smartphone trend.