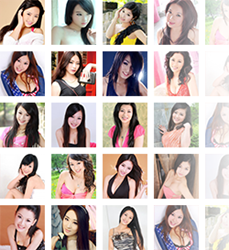 Discover the Beauty of the Orient
(PRWEB UK) 9 September 2013
China Love Date, an online dating site, is debuting to the public to help Western men meet ladies from China. Interested persons can sign up on the website to create an account, and then have access to potentially connect with and meet thousands of Chinese women.
Each profile on China Love Date has gone through a lengthy screening process, and the China Love Date team has an in-depth knowledge and understanding of both Chinese and Western cultures. The site uses only Agents that the China Love Date management knows and trusts to find real women who are truly interested in international dating. After these women apply, they come to the office to go through a lengthy vetting process through the Agent to ensure each person's legitimacy.
Additionally, all male members have direct contact with site administrators when they arrive in China to ensure that rendezvous are honored and run smoothly. Representatives within the company will coordinate clients' initial meet-and-greets, and even attend the first meeting.
"We are honest and here to help all of our fellow members find that special someone," said site creator Marcus Crellin, who has been travelling to China for the past four years. "Today's culture is fast paced and technology driven, and we're here to make sure the dating world stays up to speed with the times."
Crellin was inspired to establish his own site to help people find their match in an honest and credible manner. In fact, he only uses credible agencies that he himself has worked with and used in the past.
"We want to make people happy," said Crellin. "It's as simple as that."
For those interested in China Love Date, visit http://www.chinalovedate.com to view profiles of thousands of Chinese ladies and to Sign Up to join.
About China Love Date
China Love Date is an online dating site designed to help Western men meet women in China. Recruiters search for credible applicants in China, and selected candidates are put through a strict vetting process.
For more information, visit http://www.chinalovedate.com.