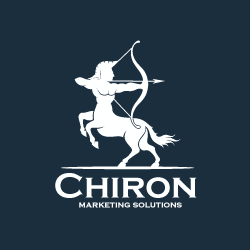 As a young business owner, I felt incredibly honoured and proud to be a part of such an amazing event. I am so excited to be a part of such a flourishing industry. The guest speakers were beyond inspiring and the entertainment was incredible
Glasgow (PRWEB) May 12, 2015
Chiron Marketing Solutions hired a coach to transport their team from Glasgow to London for the event that celebrated the many successes in the marketing and sales industry over the past 12 months and witness the entertainment and many inspiring speakers from around the World, who flew in especially for the event. These individuals are at the top of their game, and their speeches proved extremely motivating and inspiring.
About Chiron Marketing: http://www.chironmarketing.com/
The chosen venue for the event was the iconic Royal Festival Hall in London. Located on the Southbank Centre, of the Capital city, it plays host to events from orchestral and pop concerts to conferences and graduation ceremonies. It recently underwent a 2-year refurbishment, and now since it's upgrade the Hall benefits from a state-of-the-art stage and rig, a large number of back-of-house areas and many of the original 1950s features. The auditorium capacity has a fixed raked seating for 2500. Its central location as well as its modern equipment and capacity make it the perfect choice for the lavish event.
Major Awards included: Business Owner of the Year, Rookie Owner of the Year, Come-back Business Owner of the Year & Top Sales Business of the Year.
"As a young business owner, I felt incredibly honoured and proud to be a part of such an amazing event. I am so excited to be a part of such a flourishing industry. The guest speakers were beyond inspiring and the entertainment was incredible," said Managing Director at Chiron Marketing Solutions, Rob Gowling.
It wasn't all business; there was some phenomenal entertainment at the event, with a performance from X Factor runner up Fleur East. There were also spot prizes handed out on the day including a Series 4 BMW Sports car, flat screen TV, iPad's, Playstations, Beat's Speakers, T-shirts and products from the event sponsors.
This important event also provided a very unique opportunity for attendees, giving them the chance to get feedback from some hugely successful and experienced business owners and entrepreneurs.
Being in room of close to 1500 sales and marketing professionals, who all share the same passion and enthusiasm for the industry, was a unique experience and one Chiron Marketing Solutions looking forward to experiencing again next year.