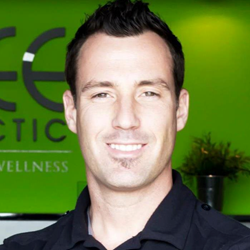 Genesis helps practice owners create a systematic billing quality monitoring, control, and improvement process
(PRWEB) April 20, 2015
To keep their doors open and help more patients, chiropractic office owners must control their finances. On the other hand, insurance companies profit by denying, partially paying, and/or delaying payments. Arcane language, growing claim complexity, and sending payments to patients instead of providers are just a few examples of a large arsenal of tools used by insurance companies to delay and underpay claims. Over time, lost revenue from patients and payers seriously hurt or even sink a practice. Learn about using chiropractic office software to improve practice revenue cycle in a new Genesis Chiropractic Software webinar here.
According to Dr.Troy Dreiling, DC and owner of Absolute Life Chiropractic, keeping up on reimbursements using the Genesis chiropractic office software is a critical part of running his practice and optimizing his revenue cycle: "Getting paid for your services is a challenge in today's economy and market. Some patients don't want to pay your full fee and insurance companies don't want to pay you either. They do different things to hold on to your money and not release your money to you after you've worked hard and taken care of the patient. That's why if you want to succeed, you have to have the right documentation system."
According to Brian Capra, DC and President of Genesis Chiropractic Software, insurance companies make money on the float.
"Genesis Claims Workbench automates the process of claim selection for the follow up and provides both the big billing picture and the fine resolution picture at the same time," says Capra. "Genesis helps practice owners create a systematic billing quality monitoring, control, and improvement process."
Genesis claim management workbench simplifies payment tracking and followup. Practice owners keep track of claims and all relevant work in a single place. Learn about it here.
About Genesis Chiropractic Software and Billing Precision, LLC
Genesis Chiropractic Software by Billing Precision was designed by chiropractic business owners with both patient relationship management and practice profitability in mind. Genesis software provides a complete chiropractic practice management system that supports every role in a busy chiropractic practice, from the owner and practitioners to the front desk and back office. It automates the vast majority of standard tasks, including patient relationship management, revenue cycle management, compliance and office management. Its exclusive workflow functionality continuously improves productivity, control and predictability, fostering teamwork and time savings, which leads to greater profitability and practice growth. Visit http://www.genesischiropracticsoftware.com for more information.