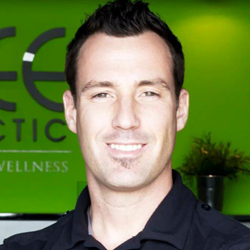 patient experience management is key for practice success
(PRWEB) May 11, 2015
Genesis scheduling management simplifies patient appointment tracking and followup. Practice owners keep track of patient schedules and all relevant work in a single place. Learn about Genesis Chiropractic Software scheduling workflow to manage patient relationship here.
According to Dr. Matthew McAlees, DC and owner of Charlotte Health Center practice, Genesis Chiropractic Software is what enables his staff to be both effective and efficient about patient relationship management. "Coming from a Family of Chiropractors, my Grandfather was a Chiropractor, my Father was a Chiropractor, and I've seen virtually every software program out there. The thing I love about Genesis is how easy it is and my staff loves it."
According to Dr. Brian Capra, DC and President of Genesis Chiropractic Software, patient experience management is key for practice success. "Genesis Scheduling Workbench automates the process of patient scheduling and follow up and provides both the big scheduling picture and the fine resolution picture at the same time," says Capra. "Genesis helps practice owners create a systematic patient relationship monitoring, control, and improvement process."
Learn about Genesis Chiropractic Software scheduling workflow to manage patient relationship here.
About Genesis Chiropractic Software and Billing Precision, LLC
Genesis Chiropractic Software by Billing Precision was designed by chiropractic business owners with both patient experience and practice profitability in mind. Genesis chiropractic software provides a complete chiropractic practice management system that supports every role in a busy chiropractic practice, from the owner and practitioners to the front desk and back office. It automates the vast majority of standard tasks, including patient relationship management, revenue cycle management, compliance and office management. Its exclusive workflow functionality continuously improves productivity, control and predictability, fostering teamwork and time savings, which leads to greater profitability and practice growth. Visit http://www.genesischiropracticsoftware.com for more information.