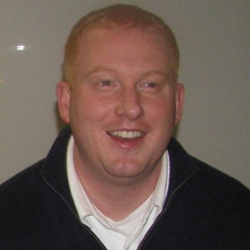 You have a complex patient experience process and you can't expect yourself or your staff members to memory manage all of the steps.
Clearwater, Florida (PRWEB) August 28, 2015
This new webinar educates providers about how can they create a scalable and repeatable process to ensure that patients are always scheduled for the next visit, their authorizations are in check, and they are current with their payments. Learn about it here.
According to Jason Barnes, COO for Genesis Chiropractic Software, growing a practice depends on patient experience and clinician's relationship with the patient. "It's impossible to memory-manage every step necessary for every patient," says Barnes. "Patient relationships will suffer if a step is missed and the patient may never show up again because of it."
Genesis Chiropractic Software offers effective reminders to staff to complete vital practice tasks. The effect of using software instead of memory-management is better patient experience and patient relationship, which translates to better outcomes and more patient referrals. Learn about Genesis Chiropractic Software checklist technology here.
About Genesis Chiropractic Software by Billing Precision, LLC
Genesis Chiropractic Software by Billing Precision was designed by chiropractic business owners with both patient experience and practice profitability in mind. Genesis chiropractic software provides a complete chiropractic practice management system that supports every role in a busy chiropractic practice, from the owner and practitioners to the front desk and back office. It automates the vast majority of standard tasks, including patient relationship management, revenue cycle management, compliance and office management. Its exclusive workflow functionality continuously improves productivity, control and predictability, fostering teamwork and time savings, which leads to greater profitability and practice growth. Visit http://www.genesischiropracticsoftware.com for more information.