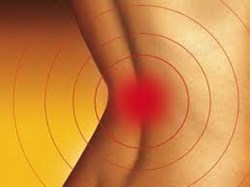 Elan Wellness Center, The Chiropractic Personal Injury Clinic in Westchase, FL that Provides Effective Pain Relief
Tampa, FL (PRWEB) August 07, 2013
Dr. Christine Rogers states that many people live with pain, thinking there's no remedy or way of dealing with it. However, being the principal health care provider in her chiropractic personal injury clinic has lead to many instances of discovering and utilizing different techniques and treatment protocols which help her patients to feel better faster and provide longer relief.
Elan Wellness Center, a chiropractic personal injury clinic in Tampa Bay, is the leading facility for back pain, neck pain, sciatica, leg pain, shoulder and arm pain, hip and knee pain, spinal stenosis, degenerative disc disease, failed 'back surgery, as well as sports and spine injuries. The clinic offers many types of treatment protocols, which provide exceptional pain relief and leave patients feeling better not only physically, but emotionally and mentally, as well.
Dr. Christine Rogers, a chiropractor in Westchase, FL, who is fully credentialed, notes that many people suffer in silence while others seek treatment on a pharmacological level. She warns that medicine, though it has its place in wide applications, is not the only recourse for pain management. Relief can also be found in diagnosis, treatment and prevention of mechanical disorders of the musculoskeletal system.
As a chiropractor in Westchase, FL, Dr. Rogers cautions that most medications are merely a vehicle for dealing with some of the symptoms of the overall problem, however, those medications only provide temporary relief and worst of all, made have side effects, which cause new discomfort. However, being a board certified chiropractor in Westchase, FL, Dr. Rogers treats her patients in a way that actually addresses the underlying cause of their pain. No matter the ailment, persistent pain, or discomfort, Dr. Rogers can help pinpoint the root-cause and relieve it.
Many patients have had their pain relieved through these various methodologies and treatment protocols. What's more, the Elan Wellness Center boasts some of the lowest chiropractor rates in the Tampa Bay area. Many types of insurance are accepted, and appointments can be made easily over the phone. New patients have the option to fill out the initial patient paperwork online at the: http://www.elanwellnesscenter.com website.
For more information please visit Elan Wellness Center at 11329 Countryway Blvd, Tampa, FL 33626, or phone (813) 855 - 0001 to make an appointment with Dr. Christine Rogers. Information about the clinic and is also available online at http://www.elanwellnesscenter.com.