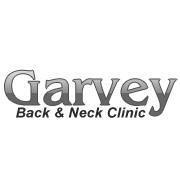 Jackson Chiropractic Care
Jackson, MS (PRWEB) September 18, 2013
Getting vital chiropractic care has just become more affordable for first time patients in the Jackson metro area. Garvey Chiropractic has announced that new patients can receive an exam, consultation and two X-rays for free on their first visit to the clinic. This special will make it easier for Dr. Daniel Garvey and his staff to determine how much chiropractic care a new patient needs at no cost to the patient.
Dr. Garvey has served Jackson residents since 1991. He works with patients suffering from a variety of maladies, including:
Chronic Low Back and Neck Pain
Sciatica
Herniated Discs
Bulging Discs
Spinal Stenosis
Pinched Nerves
The Garvey Back & Neck Clinic works to do more than treat symptoms of pain. They address the root causes of pain and use the latest technologically advanced equipment to fully treat chronic injuries. It allows patients to achieve complete rehabilitation. They receive the care they need to regain an active and healthy lifestyle.
Patients can receive multiple pain relieving therapies designed to treat their specific condition from Dr. Garvey and his staff. From chronic disc pain to a simple strain, they can find the problem and prescribe the best available treatment and therapy.
The Garvey Back & Neck Clinic helps patients with proven treatments and follow-up care, including:
Spinal Decompression
Spinal & Postural Screenings
Hydrotherapy Massage
Corrective Exercises
Lifestyle Advice
Nutritional Counseling
Chiropractic Care
Improving a patient's health is no. 1 priority for the Garvey Back & Neck Clinic. The staff works tirelessly to help Jackson residents reduce pain and achieve their health and wellness goals by providing premium Jackson chiropractor care.
Garvey Chiropractic
766 Lakeland Drive
Jackson, MS 39216
(601) 982-2916
This press release was provided by an Orange County SEO Company.