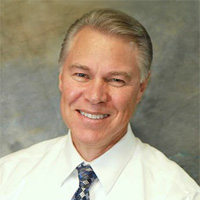 As part of the Doctors on Liens network, Dr. Young will be providing his trusted care to even more injured patients in need.
Temecula,CA (PRWEB) November 06, 2015
The Doctors on Liens network has over 150 medical offices throughout Southern California providing the finest care to personal injury victims. While virtually every community has access to outstanding doctors, the network has filled a need in Temecula by adding a renowned chiropractor and orthopedist team dedicated to helping their patients. Dr. Anthony Young and Dr. Ian Brodie of Temeku Chiropractic Orthopedic Clinic are now available to help even more personal injury victims on their road to recovery.
Dr. Young, who has treated over 18,000 patients over the last 26 years, is one of the most highly respected chiropractors in the Inland Empire med-legal community. His years of experience as a state appointed medical examiner, wealth of trial and deposition experience, and role as a Diplomate of the National Board of Chiropractic Examiners exemplify why clients of personal injury attorneys have long utilized Dr. Young in their recovery. As part of the Doctors on Liens network, Dr. Young will be providing his trusted care to even more injured patients in need.
Working alongside Dr. Young is Dr. Ian Brodie, a board certified orthopedic surgeon who brings his own highly regarded reputation to the Doctors on Liens network. Dr. Brodie, a Fellow of the esteemed Royal College of Surgeons in London provides patients with orthopedic evaluations and treatment for major injuries. Dr. Brodie has a lengthy list of accolades including multiple hospital appointments, as well as past teaching positions at University of Southern California, Rancho Los Amigos Hospital, and L.A. County General Hospital.
Says Doctors on Liens President, Samantha Parker, "It's very clear to see that patients in Temecula are going to be in great hands based on Dr. Young and Dr. Brodie's revered careers. What you don't see in their C.V.s is what great people they are and how wonderful their staff is. When you walk into their office, you are instantly greeted by friendly, compassionate faces and a beautiful facility. Patients are going to start getting relief just by walking in the door. And that relief is only going to continue as they treat through Dr. Young's comprehensive, whole body treatment philosophy. I am thrilled patients in Temecula are going to get the great care they desperately need."
Doctors on Liens is an innovator in the medical lien specialty referral industry and has forged close relationships with both legal firms and medical practices over the past 20 years. Doctors on Liens features medical specialties including board certified orthopedic surgeons, neurologists, general practitioners, psychologists, and chiropractors. Each medical office is independently owned and operated and all appointments can be conveniently scheduled directly with the facility.
Doctors on Liens lists medical professionals who offer medical services on a lien basis in Southern California, Central California, and Nevada.