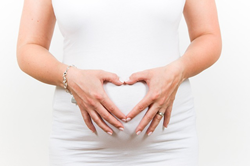 As your pelvis widens and your ligaments start to relax in order to prepare for birth, it is important to get Chiropractic checkups.
Vancouver, WA (PRWEB) April 09, 2015
Chiropractors in Vancouver WA are often seeing clients who are pregnant and wondering if chiropractic care can help them. No matter which stage the mother-to-be is in their pregnancy, it is normal to question whether or not a procedure could be harmful. Recently Dr. Chani Henderson of A Family & Sports Chiropractic Clinic in Vancouver WA wrote a blog post discussing the safety and benefits of seeking out chiropractic care throughout pregnancy.
Find the post here: The Benefits of Chiropractic Care in Pregnancy.
In this post, it is addressed whether or not a mother-to-be should receive chiropractic care. The post explains that seeing a chiropractor is not only entirely safe, but it is extremely beneficial for maintaining optimal health throughout the entire process, including post pregnancy.
Henderson says "It is absolutely safe during pregnancy! In fact, as your pelvis widens and the ligaments start to relax in order to prepare for birth, it is important to get Chiropractic checkups. It's important to make sure that as your pelvis is widening, it's widening symmetrically in order to aid in a complication free birth."
This post also discusses how specific forms of care can be of benefit whether the mom-to-be is in the first or the third trimester. Many issues can affect comfort throughout pregnancy, but a chiropractor can help reduce these ailments by paying attention to pressure points and various joints. Some of these joints can actually lead to an easier pregnancy and birth if properly exercised.
Henderson discusses these joints, the importance of exercise, and how A Family and Sports Chiropractic Clinic can accommodate pregnancy.
"There are different pressure points and joints we pay special attention to throughout the process of pregnancy. Utilizing an Activator is a great option to add in with pregnancy care. A common forgotten joint that is very important to how mom is feeling and how "easy" birth can go is the pubic symphasis. I always make sure to address this and educate mom on exercises which are important to do during pregnancy in order to help prevent issues."
It is important for a chiropractic clinic to be fully equipped to accommodate special pregnancy related needs. They should have a table that is specifically designed for pregnancy, allowing the patient to lay face down without placing any weight on the baby. Henderson hopes that those seeking chiropractic care do their research before selecting a clinic.
To summarize the main points of this blog, Henderson believes:

Chiropractic care during pregnancy is beneficial and can even positively impact health following birth.
The same traditional ailments that may lead someone to seek chiropractic care can occur while pregnant.
Selecting the right chiropractor and making sure they are equipped with the right tools and experience is very important.
Click here to learn more about the chiropractors at A Family & Sports Chiropractic Clinic. To learn more about chiropractic care during pregnancy visit their Pregnancy Chiropractic page.