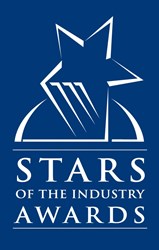 Lamont is the personification of the term "hospitality" in our industry.
Pismo Beach, CA (PRWEB) November 19, 2013
The iconic SeaCrest OceanFront Hotel on the Pismo Bluffs in Pismo Beach, CA is proud to announce that Lamont Simonaro is a recipient of the California Hotel & Lodging Association's CH&LA/CABBI Stars of the Industry Employee Award as Outstanding Lodging Employee of the Year. The awards ceremony takes place on November 19, 2013 at the Hyatt Regency Indian Wells Resort & Spa in Indian Wells, CA.
This prestigious award is given annually to recognize those individuals who consistently perform their duties at a superior level of knowledge, dedication and guest service.
Lamont Simonaro, of the SeaCrest OceanFront Hotel's Maintenance Department, has, for the past seven years been an integral part of the property's promise of delivering a memorable stay for its guests. He has become an unofficial ambassador and fount of all knowledge to guests to such an extent he is regularly singled out for praise in both website reviews and thank you notes and letters from guests, ("You made our stay the most special ever", "You are truly an amazing person", "You keep the place looking great").
Lamont is equally committed to bettering his local community and its inhabitants, through involvement in numerous civic programs such as the AYSO VIP Program for Kids, which sponsors fundraisers and events for children with autism and disabilities, the area's Boy Scout troop, local "clean-up" days and his church's community services.
Jamie Wallace, General Manager of the SeaCrest states "Lamont is the personification of the term "hospitality" in our industry. He treats our guests as if they were family members staying in his own home. He is always ready to assist in any manner to improve our guests' experience here at the SeaCrest. Quite simply, he is the best! The ownership, entire management and staff of the SeaCrest OceanFront Hotel congratulate Lamont Simonaro on his singular achievement."
About The Pismo Beach SeaCrest OceanFront Hotel: The iconic Pismo Beach SeaCrest OceanFront Hotel has provided over 50 years of superior service to its guests. With its newly designed retro-chic look and 21st Century amenities, the hotel combines classic tradition with all the features today's discriminating guests demand. Learn more at http://www.seacrestpismo.com.