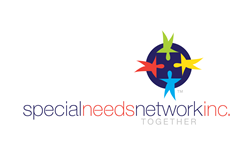 This would not have happened if you and SNN's dedicated group of parents had not demanded action.
Los Angeles, CA (PRWEB) August 20, 2014
Special Needs Network (SNN), a Los Angeles-based nonprofit, enthusiastically applauded a decision made by state officials to allow autism therapy to be covered as a Medicaid benefit. The decision led by Senate President Pro Tempore Darrell Steinberg (D-Sacremento), from earlier this month, is set to go into effect at the end of September. The state plan is in the process of being amended so the benefit will be retroactive to July 1.
SNN had parent groups and advocates who worked for more than three years to ensure all of California's children, including its poorest, are eligible for applied behavior analysis, or ABA, therapy.
"The hard work and tenacity of our parents and advocates has paid off!" said Areva Martin, president and co-founder of SNN, an Autism advocacy organization. "I congratulate them on their tireless efforts to ensure the SB-946 insurance mandate covers autism therapy for Medi-Cal recipients, which includes our state's poorest kids."
The bill has a direct impact on the children and families SNN serves, since many receive Medi-Cal. The successful passage of the mandate is testimony to a parent's ability to play a role in the care children receive, said Martin. Many of the parents who advocated for the bill graduated from SNN's Parent Advocacy and Mentor Program, an 8-week program designed to help parents advocate for critical issues associated with caring for special needs children.
SNN was one of the co-sponsors of SB-946, the first piece of ABA therapy legislation that mandated private insurance companies cover autism therapies. After the state's budget crises forbid inclusion of families receiving public health insurance, parents and advocates continued to fight for coverage for Medi-Cal children.
"Senator Darrell Steinberg and these parents were determined to come back to this bill to make sure its benefit was extended to all, not just those with private health insurance," said Martin. "I thank Senator Steinberg for his leadership and courage to fight for this in a year when he's terming out, as well as other legislators including Los Angeles County Supervisor Mark Ridley-Thomas, a staunch supporter of the bill."
With a focus on removing disparities for all children, SNN works to eliminate barriers to children on the autism spectrum. African-American and Latino children are diagnosed two to four years later than their peers, and their families often struggle to access services. "This legislation gives the 800,000 children who receive Medi-Cal—many of whom are children of color and unlikely to receive early diagnoses or interventions—access to this life-changing therapy, so it's a huge step forward," notes Martin.
Senator Steinberg recognized Martin's leadership by saying, "This would not have happened if you and SNN's dedicated group of parents had not demanded action."
"I'm leaving office soon and this will be one of my cherished memories," said Senator Steinberg.
With recent statistics from the Centers for Disease Control reporting a 30 percent rise in autism diagnoses since 2008, the need for ABA therapy will continue to increase. Widely recognized as a safe and effective treatment to help persons with autism live happy and productive lives, ABA uses techniques including positive reinforcement to bring about meaningful and positive change in behavior.
"By co-sponsoring and continuing to advocate for this bill, these advocates and parents succeeded in giving access to all special needs kids," said Martin. "This is why the work we do through training programs is so important.
"As a community, we don't just sit back and wait. We take the initiative. These are the rewarding results!"
ABOUT SPECIAL NEEDS NETWORK
Special Needs Network is based in Los Angeles and is California's leading grassroots autism advocacy organization. SNN was established to help individuals and families faced with autism and other developmental disabilities. The organization focuses on raising public awareness, impacting public policy, increasing education and access to resources for families, children and adults. Since its inception, SNN has served more than 35,000 individuals and families impacted by autism. To learn more, visit specialneedsnetwork.org.