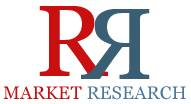 The Asia-pacific region is the biggest market of chlor-alkali products, accounting for more than half of the total global demand.
(PRWEB) December 18, 2014
Chlorine, caustic soda and soda ash are widely used in the global chemical, glass, plastic and various other industries. In 2013 three products of chlor-alkali had total demand of 187,919 KT globally. The market consumption is expected to increase from 193,384 KT in 2014 to 224,231 KT by 2019, at a compound annual growth rate (CAGR) of 3.00% during the forecast period. In terms of value chlor-alkali market is expected to grow at a CAGR of 6.00% to reach 70,407 million in 2014 to $93,936 million to 2019. Complete report is available at http://www.rnrmarketresearch.com/chlor-alkali-market-by-products-caustic-sodasodium-hydroxide-chlorine-soda-ashsodium-carbonate-applications-geography-global-industry-trends-forecasts-2017-market-report.html .
The Asia-pacific region is the biggest market of chlor-alkali products, accounting for more than half of the total global demand. There is a lot of scope in Asian and European market, with the boom in the construction industry and increased use in food pulp and paper industry. Among the three products of chlor-alkali, caustic soda leads in quantity produced. In 2013 around 69,000 KT of caustic soda was produced globally.
The regional segments include Asia-Pacific, Europe, North America and Rest of the World. The application segments include major applications from caustic soda, chlorine, and soda ash. Companies profiled in chlor-alkali market research report are Formosa Plastics Corporation (Taiwan), Dow Chemical Company (U.S.), Occidental Petroleum Corporation (OXY) (U.S.), Xinjiang Zhongtai Chemical Company limited (China), Ineos Group Limited (Switzerland), Olin Corporation (U.S.), PPG Industries (U.S.), Tosoh Corporation (Japan), Hanwha Chemical Corporation (South Korea), Solvay SA (Belgium), FMC Corporation (U.S.), Nirma Limited (India). Order a copy of this research at http://www.rnrmarketresearch.com/contacts/purchase?rname=60339 .
The market is derived by studying chlor-alkali consumption trends, its use in various end user industries of the said regions. The price trends of these chemicals have been analyzed from annual reports of major players.
This study on chlor-alkali market estimates its global demand and market value for 2014 and projects the expected demand and market value of the same by 2019. As a part of the quantitative analysis, the study segments the global market by types at country level with current market estimation and forecast till 2019. The countries covered in the report are the U.S., China, Japan, India, Germany, France, and Russia. Middle East & Africa and South America are collectively considered in Rest of the World.
As a part of qualitative analysis, the research provides report with a comprehensive review of key chlor-alkali market drivers, restraints, opportunities, winning imperatives, and key issues in the market. Priced at US$ 4650 for a single user PDF, a discount on this research report can be requested at http://www.rnrmarketresearch.com/contacts/discount?rname=60339 .
Browse Similar Reports:
"Water Treatment Chemicals Market By Type (Corrosion Inhibitor, Scale Inhibitor, Coagulants and Flocculants, Biocides & Disinfectants, Chelating Agents, Anti-foaming Agents, pH Adjusters and Stabilizers, and Others), By Application (Industrial & Municipal) – Global Trends & Forecasts to 2019" is a Dec 2014 publication of 219 pages and it says water treatment chemicals market size in terms of value is projected to witness a CAGR of 5.8% between 2014 and 2019 to reach $33,289 million by 2019. Asia-Pacific accounted for the largest share in water treatment chemicals market in 2013. Major growth in the Asia-Pacific region is expected from the power generation and oil & gas applications. Companies profiled in this research report are Air Products And Chemicals, Inc., Akzonobel Nv, Ashland Corporation, BASF SE, Buckman Laboratories International Inc., BWA Water Additives UK Limited, Cortec Corporation, The Dow Chemical Company, Ecolab (Nalco Company), GE Water & Process Technologies, Kemira Oyj, and Lonza Group LTD. Complete report available at http://www.rnrmarketresearch.com/water-treatment-chemicals-market-by-type-coagulants-flocculants-corrosion-inhibitor-scale-inhibitors-biocides-chelating-agents-anti-foaming-agents-ph-adjusters-others-application-indust-market-report.html .
About Us:
RnRMarketResearch.com is your single source for all market research needs. Our database includes 500,000+ market research reports from over 95 leading global publishers & in-depth market research studies of over 5000 micro markets. With comprehensive information about the publishers and the industries for which they publish market research reports, we help you in your purchase decision by mapping your information needs with our huge collection of reports. (http://www.rnrmarketresearch.com/ ).