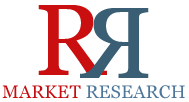 "Chloromethanes Market worth $1,819 Million by 2018" & "Benzene Consumption Market worth 53,432.9 Kilotons by 2018"
Dallas, Texas (PRWEB) April 14, 2014
Chloromethanes Market (Methyl Chloride, Methylene Chloride, Chloroform, Carbon Tetrachloride) to 2018
The report covers the important global chloromethanes markets. It further divides the market on the basis of types, Methyl Chloride, Methylene Chloride, Chloroform, and Carbon Tetrachloride; its applications, and geography. The market data for these types is given with respect to volume (kilotons) and value ($million). The market value of chloromethanes was estimated to be $1,401 million in 2012 and is projected to grow with a CAGR of about 4.2% from 2013 to 2018. The data mentioned in the report are based on the overall demand for the chloromethanes.
The total market for chloromethanes has been analyzed based on the Porter's five forces model. This gives an idea about the current proceedings in the industry at the commercial level. The study provides the value chain analysis with respect to chloromethanes raw materials, manufacturers, and end-users. The value chain describes the key contributors to the materials market at different stages from product development to end use. It represents the top players which are contributing to the overall chloromethanes industry.
Complete Report of Chloromethanes Market available at http://www.rnrmarketresearch.com/chloromethanes-market-by-type-methyl-chloride-methylene-chloride-chloroform-carbon-tetrachloride-by-geography-na-europe-asia-pacific-row-by-application-global-trends-and-forecasts-to-market-report.html .
The impact of different market factors, such as drivers, restraints, and opportunities is also illustrated in the report. This gives an idea about the key drivers such as high growth and demand in emerging economies such as China, Japan, and India. It is backed by large population demand, increased manufacturing growth, and newer industrial applications. Stringent government regulations across the North American and European regions will have the vital influence on the overall global chloromethanes market.
The key companies in this market are Dow Chemical (U.S.), AkzoNobel N.V (The Netherlands), Occidental Chemical Corporation (U.S.), Ineos (Switzerland), Solvay S. A. (Belgium), Kem One (France), Shin-Etsu (Japan), Gujarat Alkalies & Chemicals Ltd. (India), and Tokuyama Corporation (Japan). These companies are consistently focusing on expanding their production capacity to achieve a competitive advantage and thereby serve the customers more effectively. The investments in R&D, followed by expansions were the most preferred strategies by the top players in 2012.
Order a copy of this report at http://www.rnrmarketresearch.com/contacts/purchase?rname=166454 . Or Inquire for Discount at http://www.rnrmarketresearch.com/contacts/discount?rname=166454.
Benzene Market & Its Derivatives (Ethylbenzene, Cumene, Cyclohexane, Nitrobenzene, and Alkylbenzene) to 2018
Benzene is a basic petrochemical which is widely used in the industry as a feedstock for manufacturing various chemicals, which are further linked to various manufacturing industries. The possibility of plummeting in the benzene derivates demand is expected to be very minimal due to a very high number of end-user markets that depend on these derivates. The fall in demand from one end-user industry wouldn't impact the complete demand of benzene derivatives market because of the aforementioned reason.
The Asia-Pacific is the biggest market of benzene consuming a significant share of the total consumption in 2012, and it is also the second fastest growing market next to ROW. The consumption patterns of benzene and its various derivatives are continuously showing an upward trend which is mainly due to the shift of manufacturing industry to the Asia-Pacific on account of increasing demand and low cost of production. China is the leading country in the region in terms of both, production as well as consumption of benzene and its derivatives, while the Indian market, despite being small in size, is expected to be a market with high potential.
Complete Report of Benzene Market & Its Derivatives Market available at http://www.rnrmarketresearch.com/benzene-market-its-derivatives-ethylbenzene-cumene-cyclohexane-nitrobenzene-and-alkylbenzene-market-by-application-geography-trends-and-forecasts-to-2018-market-report.html .
Currently, the demand of benzene is dominated by ethylbenzene manufacturers that consumed more than half of the total benzene demanded in 2012 and this demand is increasing at a considerable pace due to budding demand for styrenic polymers. Cumene and alkylbenzene manufacturing segments are expected to be the strongest growth areas of benzene in the near future, driven by increased use in the Asia-Pacific and ROW.
China Petroleum & Chemical Corporation (Sinopec, China) and ExxonMobil Corporation (U.S.) are the leading market participants in benzene market, followed by Royal Dutch Shell Plc. (The Netherlands), The Dow Chemical Company (U.S.), JX Holdings (Japan), CNPC (China), Total S.A. (France). However, In terms of market development activities Sinopec was the most active player from 2010 to 2013 with a share of 12.7% of the total development activities traced. Other active market participants include CNPC, Total, BASF SE, etc.
Order a copy of this report at http://www.rnrmarketresearch.com/contacts/purchase?rname=166799. Or Inquire for Discount at http://www.rnrmarketresearch.com/contacts/discount?rname=166799.
Browse more reports on Organic Chemicals Market at http://www.rnrmarketresearch.com/reports/materials-chemicals/chemicals/organic-chemicals.
About Us:
RnRMarketResearch.com is an online database of market research reports offer in-depth analysis of over 5000 market segments. The library has syndicated reports by leading market research publishers across the globe and also offer customized market research reports for multiple industries.