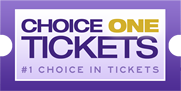 The closer to April it gets, the harder it is to find Masters tickets, so it really is in golf fans' best interest to get them as soon as they can.
Augusta, GA (PRWEB) January 29, 2014
The 2014 golf season is still just heating up, with the PGA Tour just now making its way from Hawaii to the mainland. Golf events will spend most of the month of February in California and Arizona before heading east, slowing making its way to Augusta National Golf Club by the beginning of April.
Golf fans probably think they have plenty of time left to secure spots to golf's most storied tournament. However, with January nearly in the books, the time to snag Masters Golf Tournament tickets is dwindling by the day.
"A lot of people don't realize how quickly these next few months are going to fly by," said Choice 1 Tickets marketing manager Brent Larsen. "The closer to April it gets, the harder it is to find Masters tickets, so it really is in golf fans' best interest to get them as soon as they can."
Defending Masters champ Adam Scott is off to another good start in 2014, with two Top 10 finishes already to his name, and appears to have as much confidence as he ever has. Winning at Augusta National for the second consecutive season could prove to be an even bigger challenge than claiming the first title.
"The only players to ever win back-to-back Masters tournaments are Jack Nicklaus, Nick Faldo and Tiger Woods, who happen to be some of the best golfers of all time," Larsen said. "But with the way that Adam Scott has been playing over the past year, you can't count him out."
Many believe that 2014 is the year that Tiger Woods finally snaps his major title drought, which has now spanned almost six years. Woods put together a great 2013 season, topping the PGA Tour in earnings while winning five tournaments. However, his success at this point in his career will largely be determined by his ability to close the gap on Jack Nicklaus in majors. Still, with more Masters titles than any active golfer, Tiger will always be considered a favorite to don the green jacket after the final round.
Another name to keep an eye on heading into Masters weekend is Zach Johnson, who has started the new year with a win in the Hyundai Tournament of Champions in Maui several weeks ago. Fans with Masters tickets in 2007 will remember that Johnson, a relative newcomer at the time, was able to hold off the likes of Woods and Retief Goosen to claim his first major title. As a former champion, Johnson certainly knows his way around Augusta National.
With a field that is also going to include the likes of Phil Mickelson, Angel Cabrera, Rory McIlroy, Jason Day, Henrik Stenson and Justin Rose, fans with Masters tickets will have no shortage of talented golfers to cheer for in Georgia this spring. There are few places more beautiful than Augusta National Golf Club in April, and now is the time for fans to make sure they can experience the majesty in person. Visit http://www.choice1tickets.com for more information about the Masters Tournament.