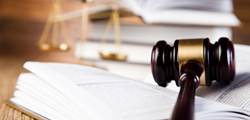 For those looking to claim unclaimed property in the state of California, there are three major difficulties that you need to know about.
Los Angeles, CA (PRWEB) March 25, 2015
"Across the United States, unclaimed property laws vary considerably," Choice Plus, LLC explains in their recent article about the three major legal difficulties of California unclaimed property claims, "For those looking to claim unclaimed property in California, there are some important aspects of the legal process that you should know about and prepare for."
The article explains that, while individuals have the ability to file an unclaimed property claim without assistance from a private service company, like Choice Plus, LLC, the laws surrounding the process create hurdles that most individuals are unable to surmount.
For instance, a legal difficulties that Choice Plus, LLC highlights is the fact that California does not have a legally established standard of evidence by which all unclaimed property claims are decided. Because California has not defined the standard of evidence in the Unclaimed Property Act, claim examiners may expect a higher standard of evidence than would otherwise be required. This can lead to arguably wrongful denials of legitimate claims, or claimants that abandon a claim that is legally sufficient.
Not only does Choice Plus, LLC help individual claimants claim the property that is rightfully theirs, but they also work vigorously to lobby for the adoption of unclaimed property regulations and policies that will simplify and streamline the claims process for owners seeking to claim their unclaimed property.
"We have sufficient knowledge of California law and claim administration to know whether your evidence presentation is weak or strong. Furthermore, we have the resources necessary to build your case for ownership through," says Choice Plus, LLC.
For more information about the services that Choice Plus, LLC provides for their clients simply visit their website: http://choiceplusllc.com/unclaimed-property-reclamation-support-services/
About Choice Plus:
Choice Plus is a reclamation agency that provides professional and financial assistance to individuals who are entitled to received unclaimed money or property. They specialize in the administrative and judicial proceedings that are required to secure release of assets to their rightful owners. Individuals entitled to these assets can partner with Choice Plus to eliminate the work and uncertainty associated with the process and utilize their professional, experienced, and tenacious assistance. To learn more about their services, visit their website.
Choice Plus
866.446.2086
info(at)cpllc.com
http://www.cpllc.com