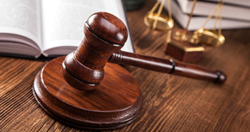 A new precedent has been set for those unclaimed property cases in Florida in which outstanding family support is being sought.
Jacksonville, FL (PRWEB) March 18, 2015
In a recently released article by Choice Plus, LLC, they explain their involvement in an unclaimed property case that faced legal obstacles to its success. Consistently, Choice Plus, LLC perseveres through legally complicated cases, advocating for the rights of their clients to receive the unclaimed property that they're rightfully due. One such example of this work is highlighted in their recently released article that provides details on the newly settled O'Conner unclaimed property case, Florida State 1st District Court of Appeals Case No. 1D13-5743.
Choice Plus is a private reclamation service company that serves as legal representatives for individuals attempting to claim their unclaimed property that has been assumed by the state.
Historically, individuals have exponentially better odds of filing a successful claim when they partner with a reclamation company, like Choice Plus, LLC, as opposed to attempting to file their claim on their own.
Even when cases take years to resolve, Choice Plus, LLC stands by their clients and works to use these difficult situations to set legal precedents that will serve to aid claimants in future years.
Not only that, but representatives from Choice Plus, LLC are involved in government efforts to create uniform state laws that will help to streamline the reclamation process for owners seeking to claim their unclaimed property.
"In past years, 40% of returnable property has gone unclaimed," says Choice Plus, LLC, "We are working to decrease this percentage and help our clients reclaim the wealth, inheritance, property, and money that they rightfully own."
For more information about the services that Choice Plus, LLC provides for their clients, visit their website: http://choiceplusllc.com/unclaimed-property-reclamation-support-services/
About Choice Plus:
Choice Plus is a reclamation agency that provides professional and financial assistance to individuals who are entitled to received unclaimed money or property. They specialize in the administrative and judicial proceedings that are required to secure release of property to the rightful owners. Individuals entitled to these assets can partner with Choice Plus to eliminate the work and uncertainty associated with the process and utilize their professional, experienced, and tenacious assistance. To learn more about their services, visit their website.
Choice Plus
866.446.2086
info(at)cpllc.com
http://www.cpllc.com