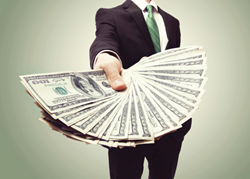 At Choice Plus LLC, we work hard to report scams and other illegal activities to the authorities.
Miami, FL (PRWEB) October 29, 2014
Choice Plus LLC, a business that specializes in the administrative and judicial proceedings required to secure the release of dormant and unclaimed assets, has recently released an article addressing the myths surrounding the money reclamation process.
While scams do exist, Choice Plus makes it clear that the majority of reclamation companies, like themselves, actually work hard to help their clients by obtaining the assets that are rightfully theirs in a completely legal and ethical manner.
According the to article, most unclaimed property fraud is committed by people who successfully collected property by pretending to be the owner. Much of this fraudulent activity is discovered by reclamation companies who report their finding to the authorities. Other common scams are carried by people or companies pretending to be agents of the government who ask unsuspecting owners to pay upfront for information regarding the location of their property. These activities only served to make legitimate companies work harder at being honest, trustworthy, and reliable for their clients. A reputable reclamation company will never ask their clients to advance money or to provide personal financial information such as banking information.
To learn more about the reclamation services offered by Choice Plus, view their website.
According to information provided by Choice Plus,since 2008 Choice Plus has helped 1,606 individuals, companies, and charities recover their property.
"Our 97.5% success rate is the highest in the industry," says Choice Plus.
While some people will not need professional support to reclaim their money, its good to know that if they do, Choice Plus is ready to put the full extent of their professional and financial resources to work for them.
About Choice Plus:
Choice Plus is a reclamation agency that provides professional and financial assistance to individuals who are entitled to received unclaimed money or property. They specialize in the administrative and judicial proceedings that are required to secure release of assets to their rightful owners. Individuals entitled to these assets can partner with Choice Plus to eliminate the work and uncertainty associated with the process and utilize their professional, experienced, and tenacious assistance. To learn more about their services, visit their website.
Choice Plus
866.446.2086
info(at)cpllc(dot)com
http://www.cpllc.com