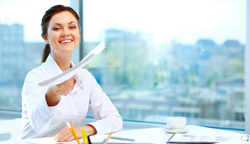 At Choice Plus, LLC, we are devoted to helping our clients succeed in recovering unclaimed property.
San Francisco, CA (PRWEB) April 13, 2015
"The key to recovering unclaimed property isn't finding it - it's documenting the owner's entitlement to the property. This is by far and away the most important part to getting paid."
These are the opening words from Randy Hotz, President of Choice Plus, LLC, in their newly released article that addresses ways unclaimed property claimants in California and Florida can troubleshoot problems with their claims.
Their article explains that it isn't difficult for a person to discover that they're entitled to some amount of unclaimed property. The real difficulty lies in providing the correct and adequate documentation to prove to the state that they are, in fact, the owner.
In many cases, claimants who file their unclaimed property claim on their own are met with a response from their state government requesting additional documentation. Often, these are old documents that have been lost, or documents that are incredibly difficult to locate and obtain. This is where a private reclamation company, like Choice Plus, LLC can be of service.
The article explains that Choice Plus, LLC has decades of experience tracking down hard-to-locate documents, and their wide network of industry professionals can provide valuable assistance to speed up the process.
"At Choice Plus, LLC, we are devoted to helping our clients succeed in recovering unclaimed property that they rightfully own," says Randy Hotz, "We advance our capital to pay for attorneys, court filing fees and other costs needed to prove your entitlement to your unclaimed property. If our efforts fail, you owe us nothing, and you are not required to reimburse us for capital we advanced on your behalf."
To learn more about their unclaimed property reclamation services or to schedule a consultation, click here.
About Choice Plus:
Choice Plus is a reclamation agency that provides professional and financial assistance to individuals who are entitled to received unclaimed money or property. They specialize in the administrative and judicial proceedings that are required to secure release of assets to their rightful owners. Individuals entitled to these assets can partner with Choice Plus to eliminate the work and uncertainty associated with the process and utilize their professional, experienced, and tenacious assistance. To learn more about their services, visit their website.
Choice Plus, LLC
866.446.2086
info(at)cpllc.com
http://www.cpllc.com