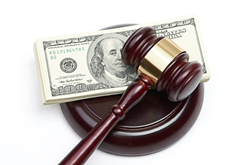 Most states are only able to locate about one-third of the people who have unclaimed money, leaving the majority of owners unaware or unassisted.
Jacksonville, FL (PRWEB) May 28, 2015
There are many myths surrounding unclaimed property and unclaimed property services — but how many of them are actually true? This article from Choice Plus, LLC, an unclaimed property service provider, debunks the falsehoods that have derailed property owners from being able to retrieve their unclaimed inheritance or property.
According to Choice Plus, LLC, one of the biggest myths surrounding unclaimed property is that it is safer for property owners to reclaim their property or inheritance by working with the State. In reality, the resources that the State has to offer are extremely limited and only serve to resolve the most simplistic of cases. Those who work with a reputable and trusted unclaimed property company are significantly more likely to see their property returned to them.
"Most states have very limited operating budgets for locating unclaimed property owners. In fact, most states only locate about one-third of the people who have unclaimed property. This means that the majority of owners are never contacted by the state where their unclaimed property is held," explains Choice Plus, LLC.
The second myth is that people risk being a victim of fraud if they choose to work with an unclaimed service provider. In actuality, reclamation service providers, such as Choice Plus LLC, often discover fraudulent activity and report it to the state. The most common type of fraud is people posing as an heir, owner or corporate office — something that an unclaimed service provider can spot rapidly.
"Service providers protect their clients from fraudulent actions of others. We catch fraudulent claims and provide the public a valuable watchdog service that often goes unnoticed," says Choice Plus, LLC.
Those that believe they have unclaimed property or an unclaimed inheritance can learn more about the service Choice Plus, LLC provides by visiting their website: http://choiceplusllc.com/unclaimed-property-reclamation-support-services/
About Choice Plus:
Choice Plus LLC is a reclamation agency that provides professional and financial assistance to individuals who are entitled to received unclaimed money or property. They specialize in the administrative and judicial proceedings that are required to secure release of assets to their rightful owners. Individuals entitled to these assets can partner with Choice Plus to eliminate the work and uncertainty associated with the process and utilize their professional, experienced, and tenacious assistance. To learn more about their services, visit their website.
Choice Plus, LLC
866.446.2086
info(at)cpllc.com
http://www.cpllc.com